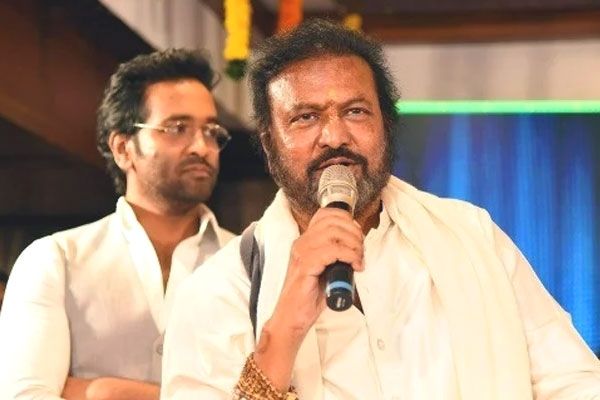 (Image source from: Telugustop.com)
Manchu Vishnu is elected as the new President of MAA and his panel took oath today in Filmnagar. Several dramatic and unexpected incidents took place on the day of polling. Mohan Babu abusing the actors turned out to be the talk of Tollywood. Though most of the big wigs kept calm about the issue, this is sure a huge dent for Manchu family. It made enough damage for Mohan Babu for sure. The panel members of Prakash Raj interacted with the press and explained about the behaviour of Mohan Babu on the day of polls. His sons Vishnu and Manoj tried hard to control the situation.
Mohan Babu may have got a clear idea about the damage. He spoke after Vishnu took the oath as the new President recently. He wanted everyone to support Vishnu and requested everyone to work together with Vishnu. Mohan Babu also said that he is not much interested to speak about the politics in MAA that took place before the elections. He said that they would meet the Chief Ministers of Telugu states soon and discuss the issues of Telugu cinema. The dramatic situations continued after the elections are completed. Prakash Raj revealed that he would focus on how Manchu Vishnu will work in the coming days as the President of MAA.