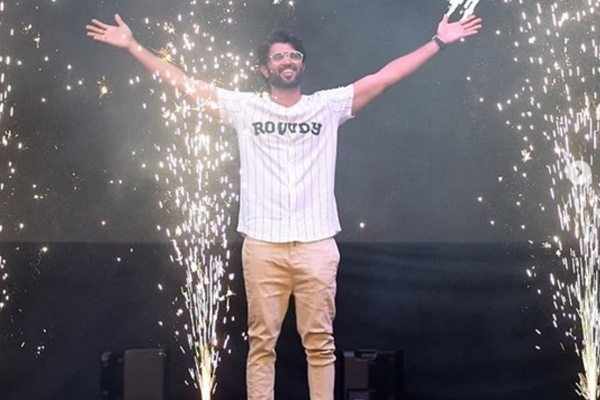 (Image source from: Instagram/Vijay Deverakonda)
A Bengaluru court on Friday passed an interim judgment ordering Amazon to stop the sale of imitative goods which were being passed off as made by Rowdy, the apparel brand owned by Tollywood actor Vijay Deverakonda.
The goods were sold on the e-commerce by local vendors with Vijay's images on the packaging material under the name 'Generic'.
The actor had set up Rowdy, his clothing line, in July earlier this year.
According to a report by Bar and Bench, Rowdywear Pvt. Ltd. filed a trademark violation suit earlier this month, alleging the sale of imitative Rowdy merchandise on Amazon at the City Civil Court in Bengaluru, as the company is headquartered in the same city. They as well alleged that the actor's images were being used in the packaging material of the products, thus violating his right to privacy and indulging in unlawful publicity.
As cited by The News Minute, Akarsh, assistant to actor Vijay Deverakonda, said that the issue had come to notice earlier this month when the managers of the Rowdywear brand found the products being sold on the e-commerce website as part of their routine checks.
"Also, some of our fans brought the issue to our notice. As part of our checks, we had already cracked down upon vendors who were selling counterfeit products in the local markets here in Hyderabad. The case came after the crackdown, and this time the manufactures were from Telangana, Andhra Pradesh and Karnataka," Akarsh said.
Hearing the case on Friday, the City Court passed an ex-parte interim junction in favor of Vijay Deverakonda, and ordered the defenders to stop sale of the counterfeit merchandise on the website. The court has also established a prima facie case against the defenders.
An ex-parte interim junction is passed by the court in matters of great urgency, hearing only the arguments made by one party involved in the case. A full hearing, involving both the parties, will be next heard on March 29.
-Sowmya Sangam