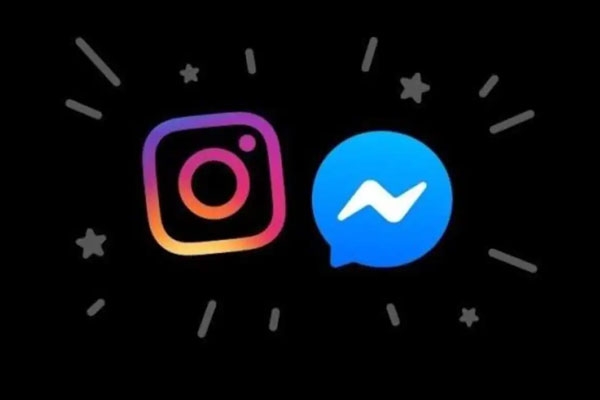 (Image source from: newsbytesapp.com)
Facebook is looking to merge all three of its messaging platforms, Facebook, Instagram, and Whatsapp under one roof.
In January last year, there were reports that Facebook is looking to merge all of its social media platforms under one roof. The report mentioned that each app will operate as a stand alone one but there would be an underlying structure that would allow all three apps, Messenger, Instagram, and Whatsapp from a single application.
Finally, in this year, Facebook has rolled out an update announcing the merger of Facebook messenger and Instagram which is currently available only to select users.
How have the apps been merged?
Though Facebook has not officially announced the details of the merger, The Verge has said in its report that some users in the US have already received the update on their devices.
The new feature is available on both Android and IOS where the Instagram app will receive a pop up message saying Instagram has a new way to message. The notification also shows some of the new features coming with the merger.
Once you click the update button a new interface appears with all the modifications in place.
What are the new features available?
The merger brings a lot of new features to the users like a new colorful look for the chats, more number of emoji reactions, swipe option to reply, and also the chat option with the Facebook friends.
After the Instagram is updated with this merger, the DM logo at the top right will be replaced with the messenger logo of Facebook. The chat interface adds more colors as the sender's messages transition between blue and purple as you scroll.
Facebook CEO Mark Zuckerberg has said that he wants the new updated system to be end to end encrypted.
However, at present, it is not possible to message your Facebook friends using Instagram.
Why does Facebook want to merge the apps?
Since Facebook is already a leading player in the messaging platforms of social media, it wants the users to have a seamless experience while switching between its apps.
With this update, Facebook might be looking to target users who use only a single platform like Whatsapp or messenger.
Moreover, by integrating all of the apps, Facebook is also trying to emulate the Apple's i message.
What does this merger mean for the users?
Users will now not have to switch between apps to communicate with friends or business associates.
Currently, the update only merges Facebook messenger with Instagram, however, the merger will also include WhatsApp messenger in the future.
The overall merger would create a 3.3 billion user super messaging network for Facebook. This accounts for about 43 percent of the world's population on a single messaging platform.
By Gayatri Yellayi