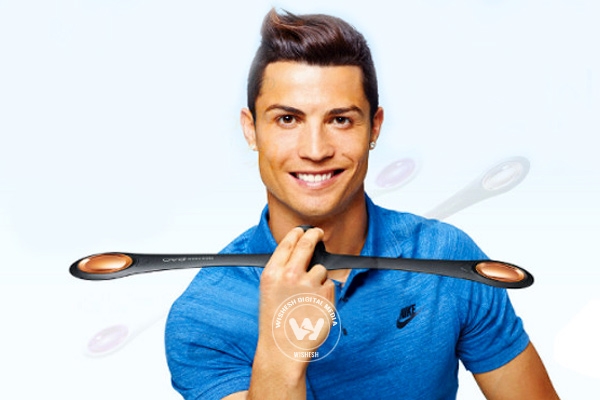 (Image source from: What is Cristiano Ronaldo endorsing in this video?})
Time to time, we have had celebrity athletes endorsing things from Snuggies to Viagra for quick bucks.
However, Cristiano Ronaldo's latest pitch for a Japanese facial fitness product is unlike anything you have ever seen.
The Real Madrid striker appears on a quirky Japanese television to promote a different line of fitness product called Pao, a winged plastic paddle gadget that is essentially a Shake Weight for your face. That's right!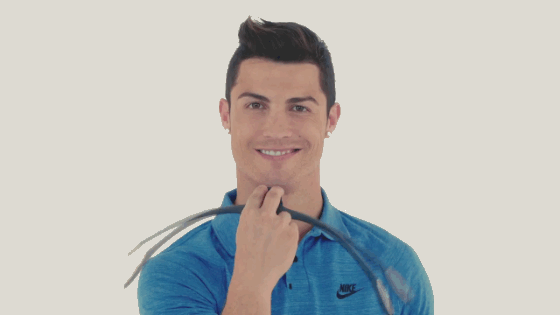 According to the company's website, the Pao, when put in mouth and rotated in a certain way can help to bolster up facial muscles and leave one with a youthful smile.
No word yet on how much Ronaldo was paid for the ad. Also, another thing worthy of notice is that in the entire 30-second clip—the Portuguese soccer god, never, for once, puts that exercise equipment inside his mouth.
That makes us wonder if that funny looking equipment is actually good enough?
AW: Suchorita Choudhury