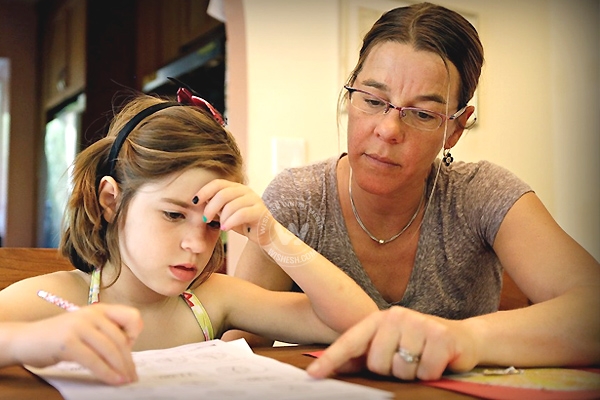 (Image source from: })
Are you pushing your child to do well in studies? Take a look into the results of a study. They say that first-born kids more likely to be myopic in life compared to later-born siblings, possibly partly due to being pushed by parents to do well in studies.
Cardiff University in Britain, study author Jeremy Guggenheim said, "Our study provides an extra piece of evidence linking education and myopia, consistent with the very high prevalence of myopia in countries with intensive education from an early age."
Researchers of the study examined nearsightedness and birth order in nearly 89,000 people aged between 40 and 69, in Britain. The analysis showed that 10% of them are more likely to be nearsighted, while 20% are likely to be severely nearsighted compared to subsequent siblings.
The researchers said that decreased parental investment in the education of kids born later is probably partly responsible in the analysis. Education contributed to 25% of relation between risk of near and birth order. However, there may be other, unmeasured factors contributing to one's risk of nearsightedness, reported Live Science.
- Sumana