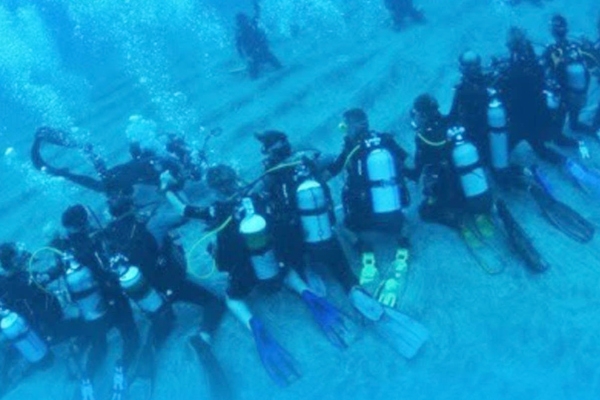 Suneet Jain a 24-year-old mechanical engineer, joined Chrysalis Entrepreneur from India in Koh Tao, Thailand to break the 'Guinness world record for the longest human chain underwater with an amazing 182 scuba divers. Previously the record was held by 173 divers from Italy.
The attempt to create a record was planned with Absolute Scuba in India and took place at Coral Grand Resort, Sairee Beach, Koh Tao. 140 meters were the total length of the human chain.
From an age group of 8-year-old to 58-year-old participated in the chain, more than 30 people were non-swimmers and several in the team were first-time scuba divers.
The team overcame several challenges, which included recruiting and training more than 200 people, scouting a perfect location and organizing a large scuba diving in a foreign country.
However, after six months of planning the team failed in their practice attempt
Because of many divers were not familiar with salt water. Overnight the team replaced several divers created a winning dive plan to set this spectacular record, demonstrating their belief and proved to the world that 'nothing is impossible'.
The goal of this world record attempt was to inspire ordinary people to extraordinary accomplishments
Suneet now plans to use his engineering skills for his next Guinness world record. He has a few ideas and is already working out their feasibility.
Indian-American boy may change the world with his new invention
AMandeep