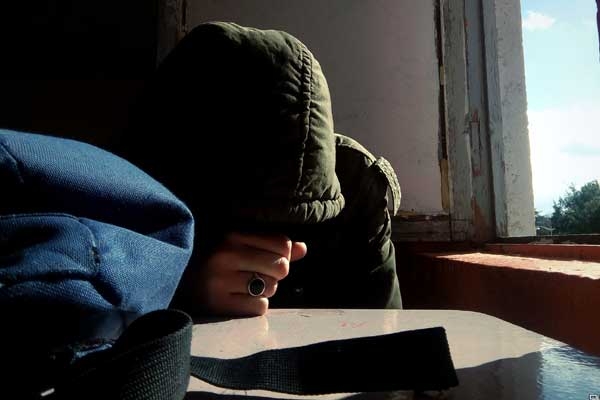 The recent suicide by a Non-Resident Indian (NRI) businessman in Kerala has highlighted the stumbling blocks faced by Indian expats returning home after working abroad for many years.
From corruption to self-serving political parties and politicians, there are various matters in question in India that make lives of returning NRIs on edge.
NRI Sajen Parayil who committed suicide in Kerala's Kannur district in June had worked in Nigeria for many years before making up his mind to go back to his home state with a purpose to begin construction business.
                        (Image source from: The News Minute)
However, he struggled to beat the red-tape in the state and did not get an occupancy certificate for a convention center on which he spent a whopping INR 180 million, nearly all his savings after his stint in Nigeria.
His efforts didn't stop. The hapless person made 19 visits to the Anthoor Municipality to seek permission but each time he was sent back by the officials. According to reports, he has turned down approvals because of infighting within the political party that controlled the municipality.
Sajen's suicide triggered massive uproar in Kerala's state assembly suspending four employees of the municipality.
Besides, Chief Minister Pinarayi Vijayan assured the Assembly that things will be sorted out before long. The project was then given the necessary approvals.
Some observers blamed Kerala state's miserable ease of business ranking for the tragedy while others thought it revealed a systemic problem.
Overall, about 270,924 Indian expatriates returned home from Gulf countries in 2018 maximum number being from the United Arab Emirates, as per the latest figures mentioned in Parliament by former Indian Minister for State for External Affairs VK Singh in 2018.
                        (Image source from: Sputnik International)
Last year, about 91,995 workers returned to India. The figure touched a high of 154,957 in 2017 while the number of returnees in 2016 was 88,647.
Saudi Arabia was another country from where Indian workers returned in large numbers owing to the imposition of levies on the workers and ban on the recruiting of foreign workers in certain trades and professions due to dip in oil prices and following the policy of providing more jobs to its citizens.
In the year 2018, Saudi Arabia, to provide more jobs to its citizens, imposed a ban on foreign workers including Indian expatriates from working in outlets selling watches, eyeglasses, medical equipment, electrical appliances and electronics, car spare parts, building materials, carpets, automobiles and motorcycles, furniture and ready-made office materials, ready-made garments, children's clothes and men's wear, household utensils and pastries. Earlier, these jobs were mostly done by Indian and South Asian expatriates.
Due to the policies and escalation in cost of living, a record number of 151,611 Indian workers returned from Saudi Arabia in 2017 followed by 79,666 people next year.
Proper assistance is also provided by the Indian government to get these workers home.
But then, India's state governments, which is so far struggling to provide basic amenities to people already living in their state, feel to be challenging to now invest time and money to deal with the expat returnees. The returnees as such are regrettably forced to adapt to the realities of a hard Indian life very quickly with little state help.
Appealing Life Story of Indian Expats
Mohd. Shakeel, a trained barber who once worked on the outskirts of Riyadh, the capital city of Saudi Arabia before returning to India, earned INR 70,000 to INR 80,000 which was enough for him and to send back remittances back home. However, a government levy on foreign workers was increased to SRA 200 (INR 3682) in 2018 which ate into Shakeel's savings and had a huge impact on his living situation in Saudi Arabia.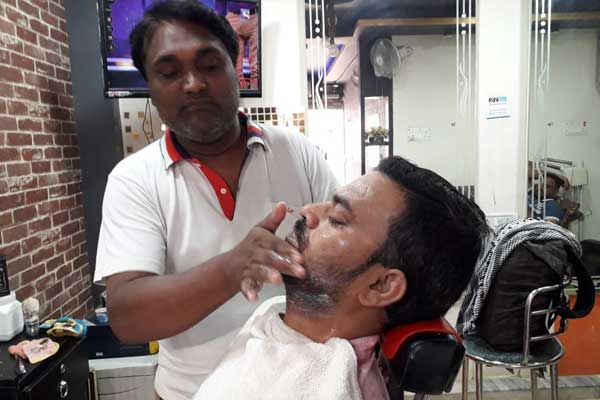 (Image source from: www.connectedtoindia.com)
Left with no choice, he returned to India in 2018. In the absence of any governmental support, he spared no effort to eke out a living and then found work at a barbershop at Allahabad (now Prayagraj) where he earns just INR 8,000 to INR 10,000 per month.
Mukhtar Ahmad was a catalog designer making different types of readymade garments for the last 25 years in Saudi Arabia. Though initially, he made a decent living nevertheless things turned resentful in the past few years. He had to pay his sponsor each month irrespective of profit or loss. The introduction of levies on foreign workers was also a financial jolt for him.
He also returned to India in 2018. However, he is not fully settled and managing his affairs with the savings he made during the times spent in Saudi Arabia.
By Sowmya Sangam