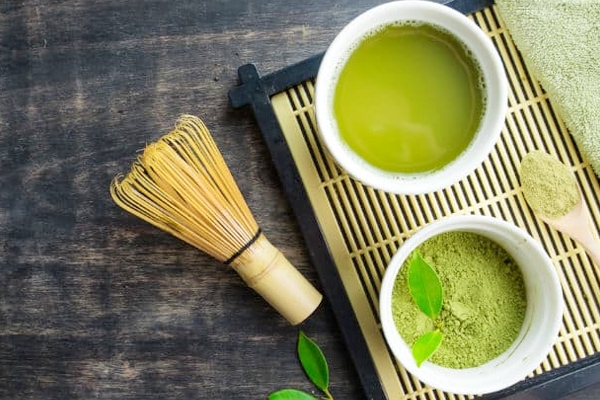 (Image source from: static.india.com)
If you are leading an extremely stressful life, then Japanese Matcha will come to your rescue as researchers have found various health benefits connected with it, such as reducing anxiety.
The study conducted on mice found that anxiety in the rodents reduced after consuming Matcha powder or Matcha extract.
According to the foundings by researchers, published in the Journal of Functional Foods, the tea's calming effects are due to mechanisms that activate dopamine D1 receptors and serotonin 5-HT1A receptors, both of which are closely related to anxious behavior.
"Although further epidemiological research is necessary, the results of our study show that Matcha, which has been used as a medicinal agent for many years, maybe quite beneficial to the human body," said study lead author Yuki Kurauchi from Kumamoto University in Japan. "We hope that our research into Matcha can lead to health benefits worldwide," Kurauchi added.
The researchers, for the study, conducted an "elevated plus maze" test, an anxiety test for rodents, and found that anxiousness in mice was reduced after consuming Matcha extract or Matcha powder.
In addition, when the anxiolytic activity of different Matcha extracts was evaluated, a stronger effect was found with the extract derived using 80 percent ethanol in comparison to the extract derived from only hot water. Matcha is the finely ground powder of new leaves from shade-grown (90 percent shade) Camellia sinensis green tea bushes.
Common Symptoms of Anxiety Disorder
1. Excessive worrying about daily matters is a hallmark of generalized anxiety disorder, especially if it is severe enough to impede with daily life and persists almost daily for at least six months.
2. Feeling agitated. A rapid heartbeat, shaking, sweating, and dry mouth are common symptoms of anxiety. People with anxiety disorders may go through this type of arousal for extended periods of time.
3. Restlessness can be one symptom, especially if it occurs frequently.
4. Difficulty in concentrating can be one sign of an anxiety disorder, and it is a reported symptom in a large number of people diagnosed with a generalized anxiety disorder.
5. Irritability. Most people with generalized anxiety disorder report feeling highly irritable, especially when their anxiety is at its peak.
6. Muscle tension is strongly linked to anxiety, but the direction of the relationship is not well understood. Treating muscle tension has been shown to help reduce symptoms of worry.
7. Sleep problems are very common in people with anxiety. Treating anxiety can usually help improve sleep quality as well.
8. Panic attacks produce extremely intense feelings of fear, accompanied by unpleasant physical symptoms. Recurring panic attacks may be a sign of the panic disorder.
9. Fear and avoidance of social situations may be a sign of social anxiety disorder, one of the most commonly diagnosed anxiety disorders.
By Sowmya Sangam