(Image source from: No-Oil Chicken Masala Recipe)
After all the gorging and feasting during festivities, you are all determined to trim down on your diet now to shed the unwanted weight you piled on during the holidays! Well, agreed, festivity feasting often comes with copious calories and can be very, very damaging to your waistline. Instead of taking up yo-yo diets to get over your guilt pangs or going the detox way by surviving on fruits alone, we bring you a string of zero-oil recipes to help you eat an enjoy your full-course meal at the same time. For all the health fanatics, this one's a guaranteed winner — low fat, no oil chicken masala recipe.
Ingredients:
1 chicken, cut into pieces
1 lemon juice
3 small onions sliced
3-4 green chillies slit
4 cloves of garlic, crushed
1 Tbsp ginger, grated
1 tsp vinegar
For the Spices:
(mix all into yogurt)
1 tsp red chilli powder
2 tsp cumin seeds
1 tsp coriander powder
1/2 tsp all spices powder (garam masala)
1/2 tsp paprika
Salt according to your taste
250 ml yogurt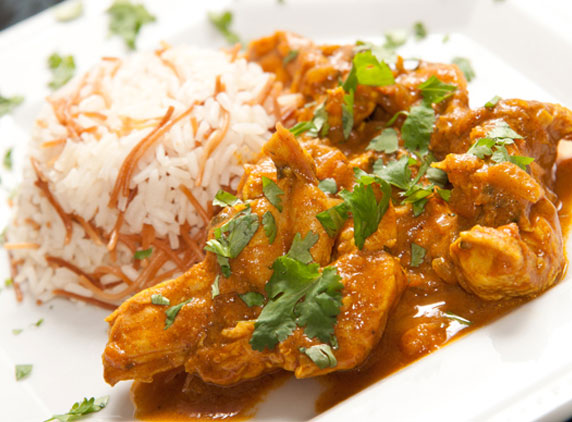 Instructions
Marinate the chicken with lemon juice and onions for at least an hour.
After an hour, mix spices into yogurt and pour over the chicken.
In a non stick pan, cooking chicken until it leaves just a nice thick coating of masala on the pieces and is completely cooked.
Check seasoning.
Sprinkle coriander leaves and serve hot.
(AW: Suchorita Choudhury)