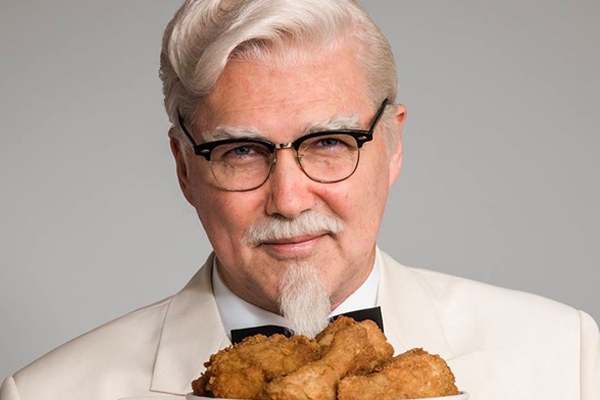 (Image source from: KFC's three drastic changes winning customers})
KFC has executed a remarkable turnaround in the last couple of years, reporting same-store sales growth of 3% in fiscal 2015. It is gaining considerable momentum particularly in the US. KFC is winning customers.  
1.KFC's revival of its mascot, Colonel Sanders
The brand is earning back relevance with KFC's revival of its mascot, Colonel Sanders. Colonel Sanders were not used in advertizing by the chain for 21 years. He was brought back in a new advertising campaign in May 2015. According to KFC executives, the new marketing campaign has been a success.
KFC chief marketing officer Kevin Hochman said, "If you looked at social media over Halloween, there were zillions of Colonel Sanders costumes — not just kids, but adults." He said this in January at an event debuting Nashville Hot Chicken in New York City. KFC hired comedians Norm MacDonald and Darrell Hammond for playing Colonel Sanders in new TV ads. The chain is planning for the release of a new ad with another actor playing the Colonel, during the Super Bowl.
Yum Brands CEO Greg Creed said that, "They're actually talking about KFC, and you can market to love and hate — you cannot market to indifference."
2. The $5 "Fill Up" meal promotion
A new promotion made by KFC has become popular, called the $5 "Fill Up" meal. According to Citi Research analysts, a major boost was added by the meal to the monument of the chain in the US. The meals include an entree, several sides, a drink and a dessert, all for just $5. Five different "Fill Up" combos are featuring chicken breasts, chicken tenders, potpie, and other options.
Citi Research analysts wrote in a research note that, "We believe the positive sales momentum is likely to continue. Of note, $5 Fill Ups continue to resonate very well and lower gas prices remain a tailwind."
3. Renovation of restaurants with a new, fancier design
KFC is renovating restaurants with new and fancier design. The new look is a definite attraction, gaining customers.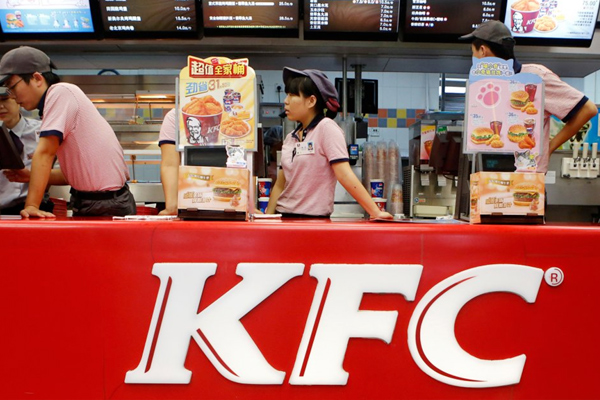 -Sumana