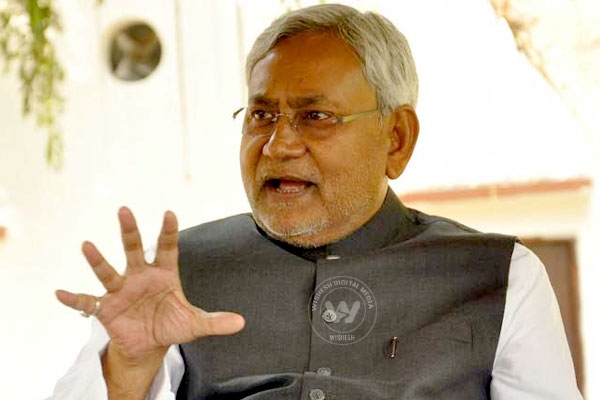 Bihar Chief Minister Nitish Kumar said that he is not egoistic (ahankari) but a man of self-respect (swabhiman), while referring to PM Modi's statement on 2 October 2015 at Banka meeting.
Nitish Kumar challenged Narendra Modi to stop package in case the JD(U)-RJD-Congress Mahagathbandhan won the state election. It was also reiterated by him that he is capable of mobilizing resources on his own for the development of the state.
The Chief Minister said, "Yadi aap samajhte hain ki hamne wigat das warshon mein rajya mein vikas ka kam kiya hai to mujhe vote den aur mere umidwaro ko bahumat se jitaein anyatha aap mujhe kadapi vote nahin dein (If you feel Bihar has developed during my regime, please vote for my candidates, otherwise, don't vote for me)."
Also central ministers along with BJP president Amit Shah were targeted by him over their pledge for the development of the state. The CM said they are least bothered about the plight of the farmers when the state is suffering from drought.
Also read: Punish Modi 'Anti-People Policies', Says Ram Jethmalani
All these were said by the CM while addressing an election meeting at Jhajha supporting Damodar Raut, JD(U) candidate. The BJP candidate for Jamui district seat is Ravindra Yadav.
Nitish urged people to be aware of antisocial elements that could probably create bad blood among the communities. And he asked them to be aware of BJP's nefarious designs during the festivals like Durga Puja and Muharram.
-Sumana