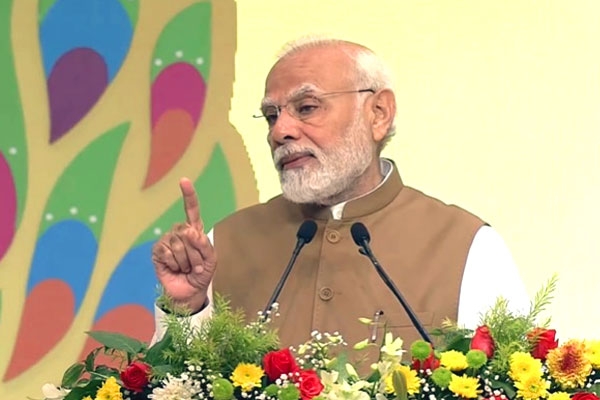 (Image source from: Twitter.com/BJP4India)
Indian Prime Minister Narendra Modi took a dig on neighboring nations Pakistan and China over the terrorism. He said that these nations have been supporting terrorism as a part of their foreign policy and some other nations are blocking action against the terrorists. He said that costs must be imposed on those countries that are providing financial, political and ideological support for the organizations that support and promote terrorism in their nations. He also said that there should be no sympathy for the terrorists. He addressed the third 'No Money No Terror' conference in New Delhi on counter-terrorism financing. He wanted the states to be extra cautious on the move against terrorism.
450 delegates from 75 countries were present for the No Money No Terror conference. The delegates or the officials from Pakistan and Afghanistan were not present. China was invited but the nation was not present. Narendra Modi warned about the ambiguity in tackling the terrorism. "Organized crimes should not be seen in isolation as it is one of the major sources of terror funding," told Narendra Modi. Indian Home Minister Amit Shah admitted that terror financing is the most dangerous than terrorism. "Terrorism should not be linked to any religion or nationality or a group. Terrorists are finding new ways to carry the violence and they are waiting to receive the funds. Darknet is used by the teror groups to share and spread the radical content. Terrorism is turning out to be a new threat for the global peace. Financing terrorism weakens the economy of any country" told Amit Shah.
(Video Source: Narendra Modi)