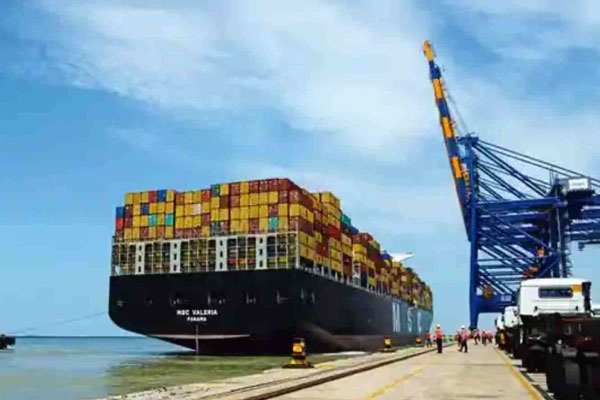 (Image source from: newsmeter.in)
Adani Group owned Adani Ports and Special Economic Zone Limited yesterday announced that they acquired 58.1 percent of the stake in the Gangavaram Port Limited (GVL) from DVS Raju and his family. The deal is closed at Rs 3604 crores and Adani Group will have the majority control of this private port in Vizag. Before this, Adani Ports announced the acquisition of Warburg Pincus' 31.5 percent stake in the Gangavaram port. With the latest move, Adani Ports owns 89.6 percent of the stake in the Gangavaram port that is located in the northern part of Andhra Pradesh.
Gangavaram Port is the second-largest port in Andhra Pradesh with 64 MMT capacity. It is established under a concession from the Andhra Pradesh government till 2059. It handles dry and bulk commodities like iron ore, coal, limestone, fertilizer, sugar, steel and bauxite. Gangavaram port had a cargo volume of 34.5 MMT and a revenue of Rs 1082 crores for the financial year of 2019-20. Gangavaram port is debt-free and has a cash balance of Rs 500 crores. Earlier, DVS Raju owned 58.1 percent, Warburg Pincus owned 31.5 percent and the government of Andhra Pradesh owns 10.4 percent.
Karan Adani, CEO of Adani Group said that the acquisition of GPL is a part of expanding their logistics. He said that GPL is a tremendous addition to their portfolio and it helps them to tap into the growing eastern region of the country.
By Siva Kumar