California sanctions $125 million funding for undocumented immigrants amidst pandemic
April 16, 2020 12:19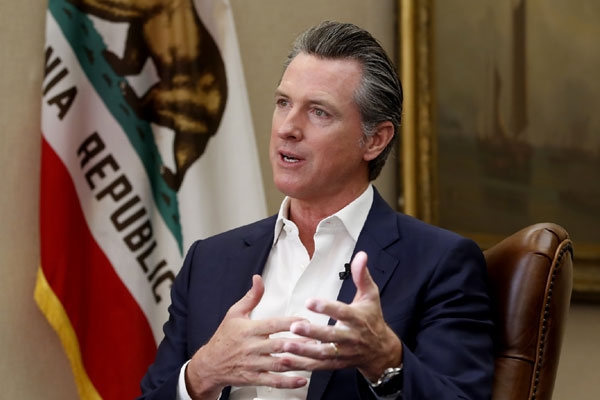 (Image source from: latimes.com)
The entire world is fighting a battle that they don't know an expiration date to. When it comes to immigrants, it is not unknown that United States is one of the countries with the maximum percentage of it.
Being the epicentre of the novel coronavirus, U.S has experienced a huge hit to its economy because of the imposed restrictions and the stay at home orders. This has contributes to layoffs, resulting in further hardships for the illegal immigrants who have been stay in the country.
Citing the current situations, California government has decided to give $500 cash payments to every immigrant who has been living illegally in the country. The same was announced by the Governor of California, Gavin Newsom on Wednesday.
Newsom stated that these payments will be made with a combined effort from the taxpayer's money along with the money from some of the charitable organisations. The state is going to give 150,000 adults a sum of $500 each during this coronavirus pandemic.
California reported has over 2 million illegal immigrants in the state. While the country announced a $2.2 trillion stimulus package last week as relief during these hard times, the same doesn't cover the illegal immigrants in the country who have no solid documentations under their name.
Under the $2.2 trillion package, the same provides with cast payments to the Americans along with an unemployment benefit of $600 per week.
Addressing the stated, Newsom stated saying, "We feel a deep sense of gratitude for people that are in fear of deportations that are still addressing essential needs of tens of millions of Californians."
He noticed that 10% of the state's workforce are these illegal immigrants who have successful paid both the state and the country's taxes last year amounting to over $2.5 billion.
Under this sanctioned $125 million relief funding for these illegal immigrations, $75 million is being taken from the taxpayer's money while the rest $50 has been promised by a few charities who are coming together during this time of need.
A group of charities including some of the popular ones like Emerson Collective, Blue Shield of California Foundation, the California Endowment etc. have already donated over $5.5 million for the cause.
Newsom clarified that the money is not going to be distributed on the basis of their income. The personal information of these people will not be mandatory for them to claim the money.
This is not the first time that California has come forward in the aid of its immigrant community in the state. They have aggressively helped people during the times of need, this being yet another example for that.
Newsom even started the taxpayer funded health benefits to the low income young adults of 25 and younger who have been living illegally in this state. He also said that he is planning on extending the same to the older people above the age of 65 as well.
By Somapika Dutta