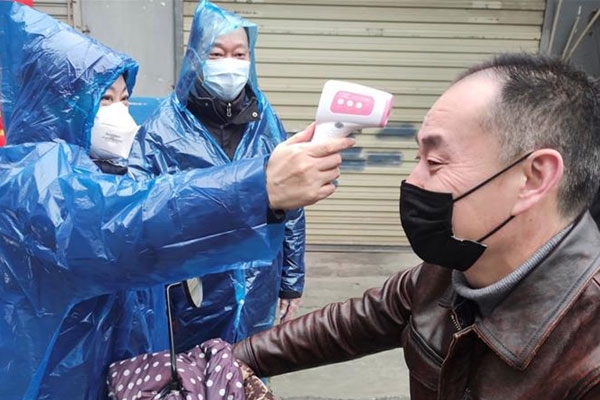 (Image source from: aljazeera.com)
While China has kept the reports regarding the asymptomatic coronavirus cases classified till now, they have changed things up. The health authorities in China started reporting the asymptomatic cases on Wednesday to allay the public fears around the country.
The people in the country have been afraid that not knowing about such cases enhance the risks of contraction and it is likely that people might not know about it but be infected by the disease.
China, or more precisely, Wuhan, where the Covid-19 outbreak first started, the country has been able to bring everything under their control with the timely implemented measures.
The main impacts were the lockdown which has now allowed the country to ease the travel restrictions without any hassle at all.
But, there are a number of concerns among the people that the loosening of the restrictions can further contribute to the resurgence without even realising the same. As thousands of infectious individuals go back to their normal life, it is likely that they put the other healthy individuals at risk.
This is specifically true for the individuals who are asymptomatic and have not been tested for the virus yet.
In one of the Chinese daily, South China Morning Post, it was mentioned that even if the number of asymptomatic cases were kept normal, it is likely that the numbers are more than 40,000 in the country.
In order to further dispel the public fear about the possible spread of the virus, the government of China has ordered all the health authorities to report the asymptomatic cases too. They asked that data to be released as well for better understanding of the public.
The authorities from the Liaoning province were the first in the lot who reported the confirmed cases of the asymptomatic patients who have been tested positive for the virus. Around 52 cases from that area have been confirmed in the patients who have shown no signs of infection or the virus at all.
Hunan also reported four such cases, all of which are imported and not caused by community or local transmission.
The National Health Commission of China is yet to report an aggregate of the numbers, which is one of the reasons why public is still waiting for the figures to get the actual report of things. While the citizens have asked how impactful the asymptomatic cases are, the centre has reported that every single case will be quarantined for 14 days.
By the end of Monday, reports suggested a total of 1,541 cases that were asymptomatic. The patients were also under strict observation to ensure maximum relief to the public.
China, till now, has reported over 81,000 confirmed cases, with the death toll standing at 3,305 deaths.
By Somapika Dutta