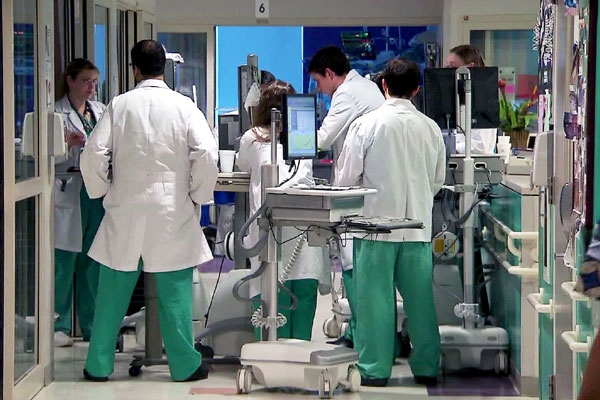 (Image source from: cnn.com)
As per the recent reports, the United States is now the country with the maximum number of infected cases at 83,000+. Following the rapid spread of the coronavirus and the kind of impacts that it has had on the lives of the people, it is likely that it is here to stay.
According to an analysis conducted by the University of Washington School of Medicine, it estimates that the total death toll in the US could reach up to 81,000 deaths and could end in June.
According to the reports, the number of hospitalized patients in the US is going to reach its peak nationally by the end of second week of April. It also estimates that the country could even report fewer deaths happening during the end of July.
The researchers studied through the available database from the hospitals, government data and other reliable sources and are estimating that the death count in the US could range between the mark of 38,000 to 162,000.
The variance in the rate is because of the disparate rates of spread of the virus in different regions. The study was led by Dr. Christopher Murray, director of the Institute for Health Metrics and Evaluation at the University of Washington.
Further emphasising on the results, Murray said that the duration of the virus could also result in the extended need for social distancing measures for longer than expected. But, the same can be controlled with proper testing and quarantine facilities in several of the countries across the world.
The analysis has also highlighted the pressure that the hospitals and the front line workers would experience because of these fast increasing positive cases. According to the statistics, during the peak of this pandemic in the United States, the number of sick patients could outrun the available hospital beds by 64,000 and require 20,000 ventilators for life support.
Situations like these have already been happening in the worst hit parts of the United States, especially around in New York City.
The researchers believe that since the growth rate is a little slower in California at the moment, there could be a surge in the levels during later in April. Murray also believes that the social distancing needs could be extended as per the scenario.
Louisiana and Georgia are the two states at a probable high risk of contagion at the moment and could end up overburdening their local healthcare systems.
In an issued statement, Murray stated saying, "The trajectory of the pandemic will change – and dramatically for the worse – if people ease up on social distancing or relax with other precautions."
With the WHO depicting USA at the new epicentre of the virus spread, it is likely that these numbers could come into traction if the necessary precautions and preventive measures aren't taken and implemented.
By Somapika Dutta