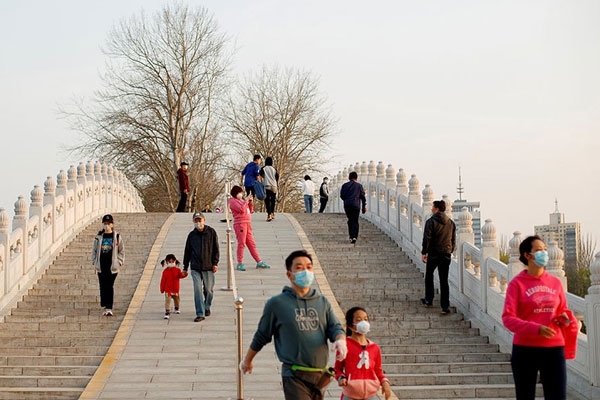 (Image source from: news.abs-cbn.com)
While the entire country of China was rejoicing in the lack of new local infections just a few days back, things have taken a back step yet again. The country reported 78 new cases of the coronavirus on Tuesday, March 24, 2020. Majority of these cases are witnessed in people from offshore.
The first case of local infection was reported in over a week in Wuhan, which is where the virus first started. The same was accompanied with three other cases reported elsewhere in the country.
The National Health Commission also said that seven more people died in Wuhan. Majority of the reported infections recently have been that of the individuals travelling from overseas and Beijing is constantly at a very anxious mode because of the outbreak.
As the world is warding off this pandemic, trying to contain the same, the virus has already killed over 16,000 people. The tally of the imported cases as witnessed in China was at 427.
Many of the cities in China are opting for their own mode of quarantine of the new arrivals, majority of the Beijing bound flights are being redirected to a different city to further screen the individuals tested and screened for the virus.
The Global Times did warn the "inadequate quarantine" as one of the most common reason behind the possible second wave of infection.
Currently, the tally of confirmed cases in China has crossed 81,000 with 3,277 deaths.
The Hubei province and Wuhan is going to experience the lift of the lockdown and ban from April 8th, 2020. Travel and work restrictions in the country are being loosened gradually.
The reports also suggest that the individuals can walk around and go to work in Wuhan if they are healthy and have their work permit from the employer as well.
By Somapika Dutta