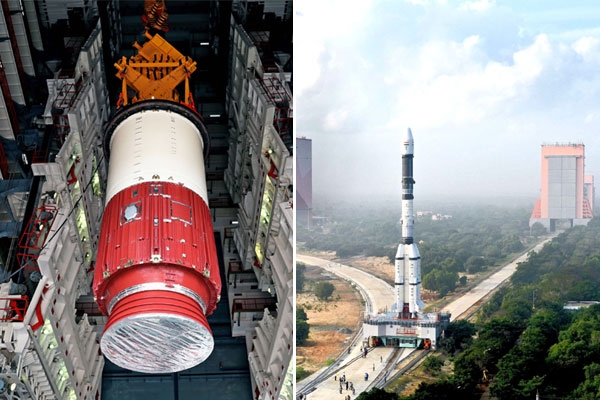 (Image source from: zeenews.india.com and swarajyamag.com)
The Indian space agency said, on November 25th satellite Cartosat-3 and 13 commercial nanosatellites will be launched from the US in the sun-synchronous orbit.

The ISRO is all prepared to launch three satellites, one on November 25th and two others in December.

Uses Of Cartosat-3

This is a combination of Cartography and Satellite. Cartosat-3 is a remote sensing satellite.
Manages the Earth's resources
A source for mapping the weather
Has strategic uses(electromagnetic spectrum capabilities to help the military get a zoomed view of all the enemy spots)
The ISRO is in an agreement with NewSpace India Ltd (set up by the Department of Space) and signed the deal for launching 13 US nanosatellites.

Highlights

1. Third-generation agile advanced satellite and has high-resolution imaging capability.

2. The satellite will be placed in an orbit of 509 km at an inclination of 97.5 degrees.

3. Rocket Polar Satellite Launch Vehicle-XL variant (PSLV-XL) will be put into orbit Cartosat-3 and 13 commercial nanosatellites from the US on November 25, says ISRO.

4. 9.28 am is the estimated time to lift the rocket.

5. PSLV C-47 will be launched from Sriharikota on November 25th.

6. As per spaceflight, two surveillance satellites Risat-2BR1 and Risat-2BR2 will set off from Sriharikota in December.

7. Cartosat-3 is one step ahead when compared to Cartosat-2 in its resolution and width.

8. It has happened for the first time that continuously in a year satellites have been launched for military purposes.

9. Risat-2BR1 and Risat-2BR2 are powerful enough to see through clouds and take images in the night. Besides, it can keenly watch terror activities happening at the border.

By Neha Makhija