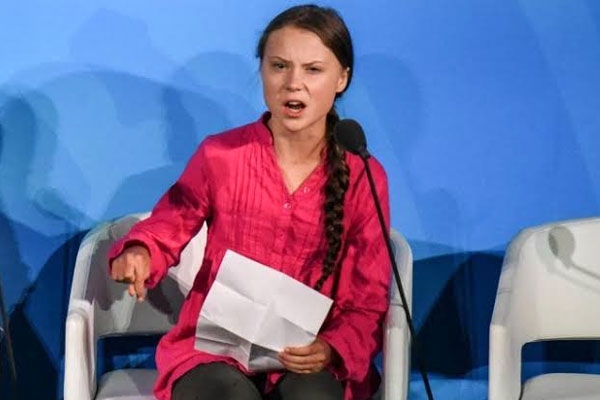 (Image source from: Latestly)
The teenage Swedish environmental activist Greta Thunberg stormed at the world leaders gathered at the United Nations Climate Change Summit in New York on Monday for their inaction addressing the existential crisis of climate change.

"You have stolen my dreams and my childhood with your empty words," were the emotional words of the 16-year-old. "You come to us young people for hope. How dare you? You have stolen my dreams and my childhood with your empty words, yet I'm one of the lucky ones. People are suffering, people are dying, entire ecosystems are collapsing," thundered Thunberg, who has urged youth across the world to mobilize against climate change.

"We are at the beginning of mass extinction, and all you can talk about is money and fairy tales of eternal economic growth," she said, holding back tears. "If you choose to fail us, we will never forgive you.

"For more than 30 years, the signs have been crystal clear. How dare you continue to look away and come here saying that you are doing enough when the politics and the solution needed are still nowhere in sight."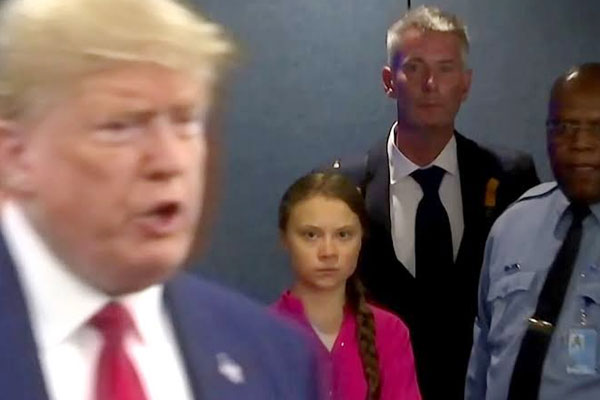 (Image source from: ABS-CBN News)

Thunberg has taken a year off from her schooling to spread awareness about climate change. She added that in her talks with leaders, she had been told that the youth were being heard and the urgency was understood.  

"You say that you hear us and understand the urgency, but no matter how sad and angry I am, I do not want to believe that because if you really understood the situation, and still kept on failing to act, then you would be evil," she said."And that I refuse to believe," the activist stressed.

Since August 2018, Thunberg has been making a protest outside the Swedish parliament every Friday against inaction over climate change. The teenager said that the prevalent idea of cutting down emissions in half in ten years only gives a 50 percent chance of staying below 1.5 degrees and the hazard of the setting of irreversible chain reactions beyond human control.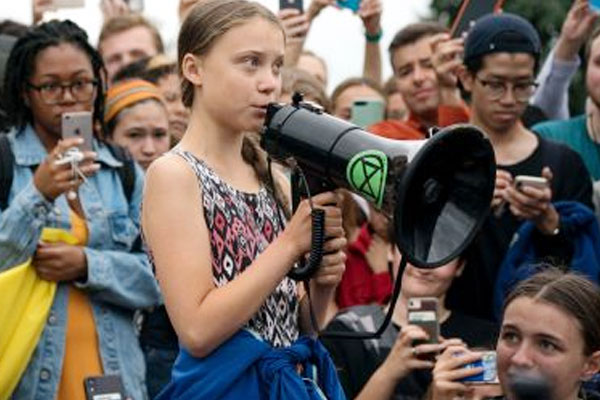 (Image source from: The Beat 92.5)

Last week, German Chancellor Angela Merkel's government agreed on a climate package that received mixed reactions. He told the gathering that the international community needs to listen to scientists and youth.  

According to Merkel, Germany's recently unveiled climate package is the beginning of a profound transition that will make the country climate neutral by 2050.

He said climate change is a global problem and that industrial nations have been the primary source of greenhouse gas emissions while developing nations are bearing the brunt of the crisis.
Meanwhile, Thunberg and 15 other young persons filed a complaint with the United Nations Committee on the Convention on the Rights of the Child alleging Germany, Argentina, Brazil, France, and Turkey was aware of the negative impact on the environment of their carbon emissions and did nothing to prevent it.

"World leaders have failed to keep what they promised. They promised to protect our rights and they have not done that," Thunberg said.

President Donald Trump was also present at the summit but did not deliver a speech on the occasion.

By Sowmya Sangam