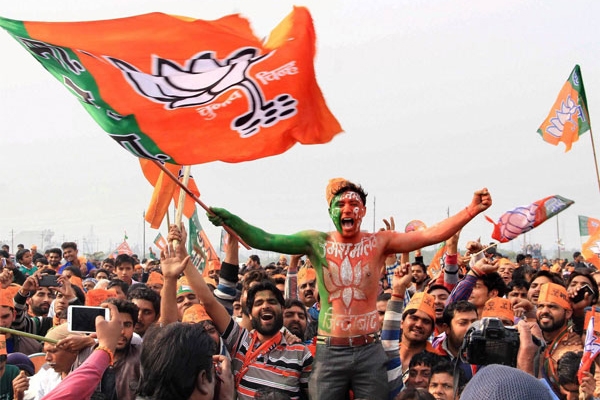 The Bharatiya Janatha Party (BJP) has retained all three municipal corporations in Delhi. At around 10 a.m. BJP crossed the halfway mark by leading in 67 of 102 wards in for the Municipal Corporation of Delhi (MCD) North. A party needs 52 to win the 104-ward municipality.
In South Delhi, BJP was ahead in 65 of 102 wards. The MCD South too has 104 wards and a party needs 52 to win.
In East Delhi, the BJP led in 42 of 63 wards. The MCD East is the smallest with 64 wards, and a party wins with 32.
The only challenging completion to be excited was between Aam Aadmi Party (AAP) and Congress for a poor number 2 position.
The MCD election is a clear report card of what Chief Minister Arvind Kejriwal has done over the past two years in office and Delhi graded him a big "F".
The election showed that Delhilites were disappointed by the false promises and claims made by Mr. Kejriwal, who assumed that public tax funds were his party's personal property.
While talking about Congress, Delhi made it clear long ago that they do not trust Congress, like the most of the country and just put them on the back seat.
The whole country saw the results coming before the counting were conducted, which somehow Arvind Kejriwal failed to. Earlier, he tweeted that he will launch a "movement" if the BJP wins Delhi today. But, an hour into counting there was no sight of Mr. Kejriwal.
Now, after the clear and fair election results, the country is happy about, wonder what APP has to say, while no one is caring about Congress.
Earlier, Mr. Kejriwal suggested that the MCD polls should be conducted using paper ballots, while someone has to remind him the challenge the Election Committee has come up with and also remind him that we are in 2017.
Polling was held on Sunday in 270 of the 272 wards of the three municipal corporations. The election to two wards has been postponed because candidates died.
AMandeep