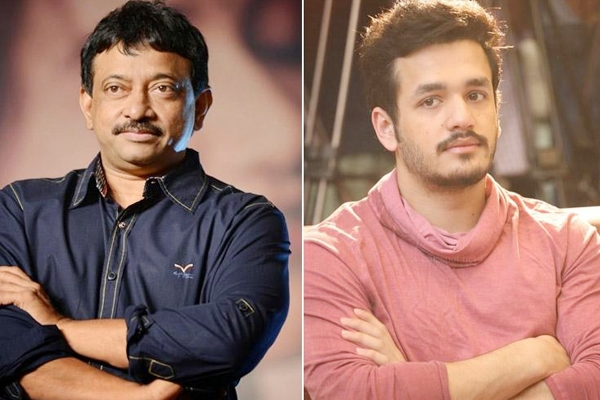 (Image source from: bollywoodmdb.com)
Maverick director Ram Gopal Varma has been busy directing King Nagarjuna's Officer and the film has been slated for release during summer. The ace director now impressed Akhil with a script and got his nod from Nagarjuna and Akhil. The film is expected to start rolling during the end of this year once Akhil is done with Venky Atluri's project which has been announced recently. Ram Gopal Varma called it an action thriller laced with a beautiful love story. Nagarjuna will bankroll this prestigious project on Annapurna Studios banner.  Here is the official statement of Ram Gopal Varma about Akhil's project:
"Just love the circle of life @iamnagarjuna produced my debut  #Shiva and now after some 25 years I produced Nagarjuna's  #Officer and now in a full circle Nagarjuna is producing @AkhilAkkineni8 's film with me as director. Hey @iamnagarjuna I want to be honest,even if u will beat me with a cycle chain.  I really think @AkhilAkkineni8 has a better voice, better style,better demeanour and many other few things better than what u had when u were doing #Shiva.
Hey @iamnagarjuna ,inspite of all the positives I am hoping to take care of @AkhilAkkineni8 's few deficiencies as a director and much more than that I am really hoping that u will take care of my directorial deficiencies as a producer the way u so took care of them in #Shiva. The @AkhilAkkineni8 film am making is a very highly intense and extremely realistic action film and not at all a young cute love story..it's a very hard love story at its core but emotionally packaged with a very high degree of sensitive  violence mixed with tremendous love".