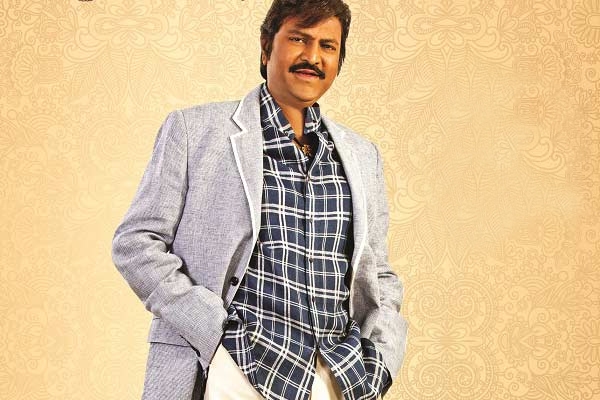 (Image source from: Mohan Babu's Trendy Promotions})
Now Dr. Mohan Babu joins the Social Media Bandwagon! He has agreed to be a part of a live Q & A session with the man, Dr. Mohan Babu himself, on the 24th of December on Twitter and Facebook! The session would start at 10:00 a.m, and it would be an hour long session. You could ask him all the questions that you wanted, and get candid with the legendary actor! Dr.MohanBabu has always known to speak his mind and it would be interesting to read his answers to the cheeky questions in social media.

Dr. Mohan Babu's latest family entertainer, Mama Manchu AlluduKanchu is all set to release on the 25th of December, worldwide, and is being produced Vishnu Manchu under the 24 Frames Factory banner. We can see Dr. Mohan Babu as one of the protagonists who has landed himself in an extremely comical situation with Allari Naresh. This movie is going to be a laugh riot, and a definite Christmas celebration to every audience alike!