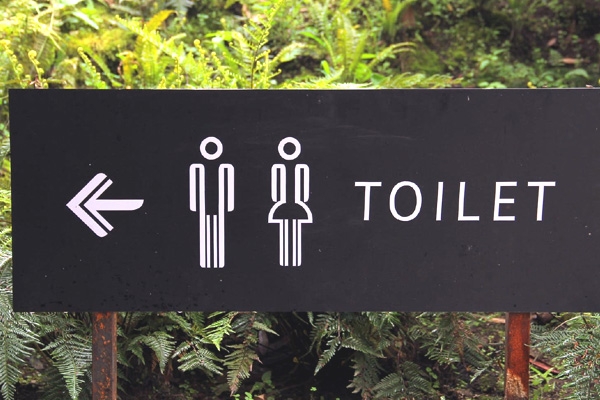 Every time you go to a lavish boarding house or eatery, the restrooms there will certainly mesmerize you with its speckless tiles and a pleasant aroma. Still and all, public washrooms are not exactly as pleasant as they appear.
But the honest truth is we use it whenever the need arises because virtually nothing is as sore as holding in our business when we've got to go. While it doesn't have to be that grim experience, we unknowingly have a hand in behaviors that make the process germy than it has to be.
Below is the list of public bathroom habits that you should never fall victim to.
1. Just running your hands under for a second and call it a day is definitely not hale and hearty. Use soap; lather up; rinse thoroughly. Don't be in haste to wash and leave as you will be carrying a lot of germs back home.
2. Though hand dryers seem environment-friendly compared to the tissues and the paper towel, they blow all kinds of germs around and spread them to other parts of your body. In case paper towels are available - use them as an alternative. According to a study, hand dryers could disperse viruses up to 3 meters away.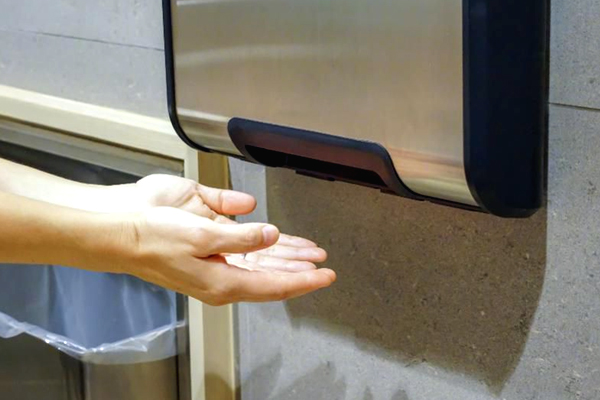 (Image Source: Forbes)
3. Stop using the phone at least in public toilets except if it is an emergency because your phone holds enough dirt already and you don't have to touch it with your bathroom hands, too.
(Image Source: Njlala.com)
4. Flushing is a common courtesy to hold even if is personal toilet or public. Imagine yourself confronting with nasty sitting there, yuck right? Therefore, don't be a person who leaves a mess behind for someone else to be confronted with.
(Image Source: HealthyWay)
5. The bathroom stalls are dirty, covered with heaps of bacteria and other awful things. Thus, just hover over the seat or cover the seat with toilet paper or tissue seeing that hygiene comes first.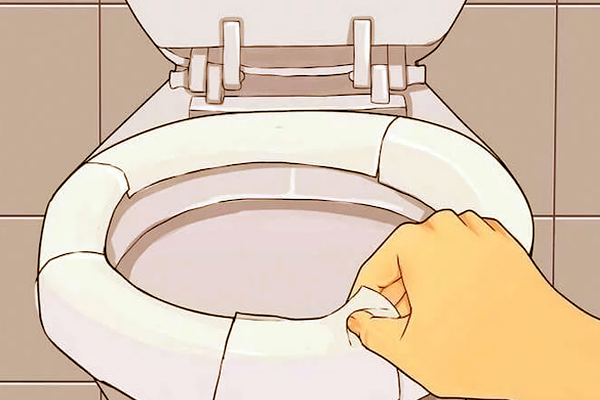 (Image Source: ScoopWhoop)
6. Each and everything has its place. Sanitary products belong in one place, toilet paper in some other, and gum in another. Don't try to flush your pad down, and don't leave your gum stuck to the sanitary napkin disposal covering.
(Image Source: Cleaning & Maintenance Management)
By Sowmya Sangam