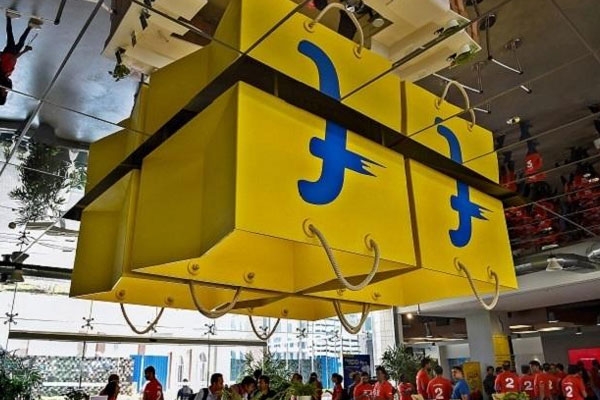 (Image source from: bsmedia.business-standard.com)
Flipkart's Big Billion Sale competes with Amazon's Prime Day every year which usually starts in October to tap India's festive season.
With the Diwali season fast approaching, Flipkart is gearing up once again with its Big Billion sale this October which would last for a week. However, there's yet another good news from the retail giant. It is offering around 70,000 direct jobs and looking to employ many more delivery partners.
Flipkart, Amazon, and other e-commerce retailers have profited during the pandemic and lockdown as many users started shopping for groceries and other essentials online.
Flipkart's big billion sale rakes up the existing sales of the company further. The company said that it would also sign up with more than 50,000 Kirana stores and other small grocery stores for last-mile delivery.
The company in an emailed statement said that apart from creating direct job opportunities across Flipkart's supply chain, it will also be generating indirect jobs at Flipkart's seller partner locations and other local corner stores.
Earlier this month, the e-commerce company has launched an online wholesale service called Flipkart Wholesale for small businesses and stores.
Currently, Flipkart is undertaking training programs for its new hires in the direct jobs in various aspects of the supply chain through a mix of classroom and digital training to make them clearly understand the supply chain management.
The training is being given in the fields like customer service, delivery, installation, handling of hand-held devices, safety and sanitization measures, PoS machines, scanners, and ERP's.
This training for the employees will help impart future-ready skills for the workforce and enables career progression in the fast-growing e-commerce industry in India.
Last year, Walmart-owned Flipkart and Amazon have announced the creation of 1.4 lakh temporary jobs across the supply chain and customer support sector during the preparations for the festivities sale.
This year, the Bangalore-based company, Flipkart is announcing 70,000 jobs in its supply chain as well as lakhs of indirect jobs at its seller and other ecosystem partnered locations.
Flipkart's Vice President Amitesh Jha said that the company is focussing on creating impactful partnerships that offer a great consumer experience while offering great opportunities for the progress of the entire ecosystem.
Flipkart will now enable customers to get their goods and service tax identification numbers (GSTIN) on their invoices that allies them to claim input tax credit on their purchases
By Gayatri Yellayi