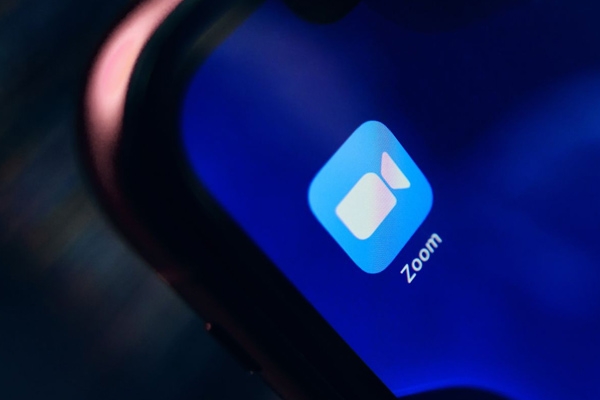 (Image source from: thestar.com.my)
The Zoom app has experienced a rapid boom during this pandemic when people are practicing social distancing to keep themselves safe. But, with the rising popularity comes the dark side to it.
While the security and privacy of this application has been questioned time and time, people do seem to rely on the app and carry on using their functions like normal.
Singapore has banned the use of this Zoom app by the teachers completely, as reported by the education ministry after a series of "serious incidents" that took place. The same was witnessed right on the first week of the coronavirus lockdown when the school was shifted to a more accessible home based learning.
According to the media reports, one of the most common incidents that happened was the appearance of a number of obscene images on the screen along with lewd comments being thrown around by strange men during one of the geography classes comprising of teenage girls.
The Zoom Video communications has already been questioned and plagued over their safety and privacy concerns over the conferencing app that gained a sharp boom during the coronavirus pandemic.
Aaron Loh of the ministry's educational technology division stated saying, "These are very serious incidents. MOE (Ministry of Education) is currently investigating both breaches and will lodge a police report if warranted." He didn't want to divulge more into the same.
Loh further stated saying that their teachers are currently not going to be using this application until all of these issues are completely sorted out and brought right back on track.
He further said that the teachers need to be more alert about the security protocols requiring secure log-ins and not sharing the meeting link beyond the students of the class.
Apart from Singapore, even Taiwan and Germany have put restrictions on the usage of this application. Google has also banned the desktop version of the app from the corporate laptops on Wednesday.
Several companies and corporate firms have raised concerns surrounding the end-to-end encryption of this application concerning the meeting sessions, routing of traffic through China and even the "zoombombing" when uninvited people crash the meetings midway.
Some of the officials from the Berkeley High School in California stated that they became alert of the situation after they found some of the "naked adult male making racial slurs" got into one of the password protected school meetings that was taking place.
Addressing all these concerns and to come back with a better plan of action, Zoom has delved into a 90-days plan to bolster its privacy and the security issues that people have been experiencing. The officials from Zoom have also seeked out help of former security chief at Facebook, Alex Stamos, to help out with the concerns.
By Somapika Dutta