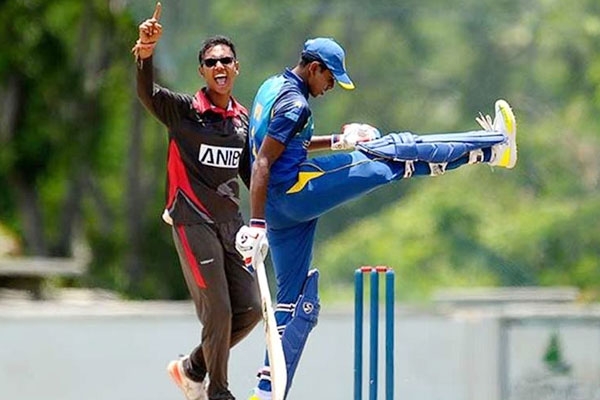 (Image source from: Indian Express Bengali)
India-born off-spinner Rishab Mukherjee might be donning the United Arab Emirates jersey but his eyes are all set on representing India in the future. The young cricketer is currently gearing up for the UAE under-19 cricket world cup.

Born in Kolkata, the 18-year-old Mukherjee moved to Dubai with family when he was five. Besides qualifying for the world cup, he has also been qualified by the Asia Cup, which is now afoot in Sri Lanka.

With World Cup scheduled to take place in January 2020 in South Africa, Rishab ultimately desires to play for the Men in Blue continuing his good show in matches and taking baby steps towards achievement.

"My dream is to play for India. I wish to move back to Kolkata and try and get into the Bengal team by getting into a first division club after the U-19 World Cup is over. "I am ready to start all over again. I have spoken to many coaches back home and they have encouraged me," Rishabh told IANS from Katunayake.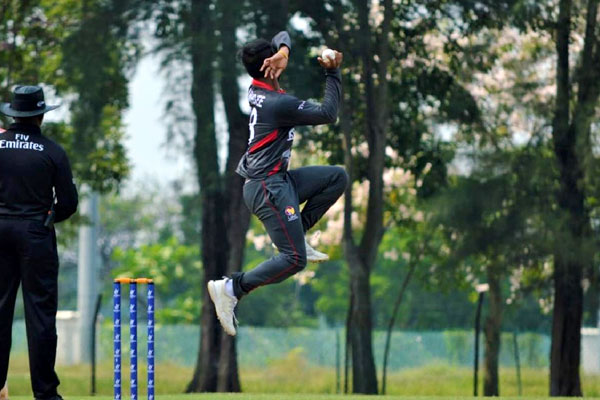 (Image source from: Times Now)

Rishab's family has been settled in Dubai since 2006. His setting foot into the cricket team was hassle-free after leaving a mark on the selectors in the Inter-Academy League in Dubai earlier this year.

"I was actually preparing for club cricket because I was planning on going back to Kolkata. And for the last two years, I've been working very hard. Luckily I performed in the Inter-Academy League with the ball and got called into the UAE U-19 camp.

Read: 'I Want to Become India Coach One Day': Sourav Ganguly

"In the camp, there were two selection games in which I took five wickets in one and four wickets in the other. All this happened in February." Rishabh was selected in the UAE U-19 side that took part in the World Cup qualifiers in Kuala Lumpur (Malaysia) in April.

"I took nine wickets there in five matches. We qualified for the World Cup," he said. Besides World Cup qualifiers, Rishabh also did well in the Asia Cup qualifiers which took place a week after the World Cup qualifiers. "In the four games I played, I grabbed seven wickets. I did not bowl in one game."

At first, Rishab was keen on football, but asthma did not permit him to take part in the sport. "I couldn't do that so my dad asked me to try cricket. From there I joined the school team. My dad (Pradipta Mukherjee) used to play professional cricket when he was a teenager, but couldn't achieve his dreams.

"He wants to see me and my brother play the highest level of cricket which was his dream. Basically he wants to live his dream through us. So all these things inspired me to start and continue to play cricket," said Rishabh.

The ardent fan of Australian off-spinner Nathan Lyon will be will soon be starting his classes at Manipal University in Dubai. "I'm not a big fan of variations, I personally think off spin can be bowled in different ways and Nathan Lyon does that the best."

By Sowmya Sangam