(Image source from: Kevin Pietersen sacked)
England's most daring, dazzling and mercurial batting talent Kevin Pietersen exits the international cricket scene just the way he entered it - in a blaze of headlines. Yes, England and Wales Cricket Board have sacked Kevin Pietersen!
But why did the England and Wales Cricket Board (ECB) decided to bring the curtain down on Pietersen's near 10-year spell such abruptly. Even England skipper Michael Vaughan is clamoring for answers to this unexplained decision and won't rest until ECB comes up with any plausible explanation.
England lost the winter Ashes series 5-0 and despite the buzz that there was no split in the party, rumors were abuzz that Pietersen was at the epicenter of a major rift in the camp.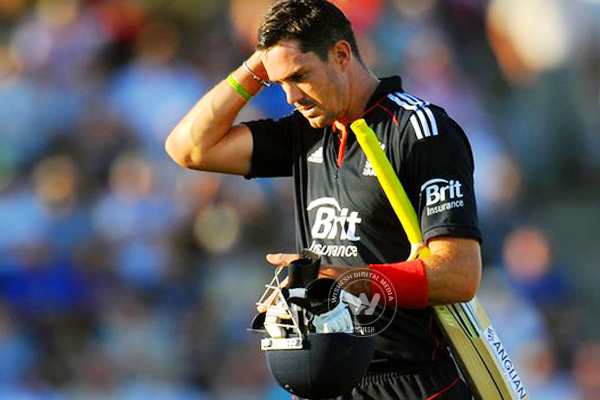 Eighteen months ago, Pietersen was dropped from England's Test squad after he censured about captain Andrew Strauss in texts to South African cricketers. He was subsequently 'reintegrated' into the England side - but seems the the wounds never fully healed.
Last week, England's technical director Andy Flower offered to stand down. However, Pietersen seems to be the first player to be chucked out after the disastrous winter performance.
The 33-year-old Pietersen is England's all-time lead run-scorer across all formats, boating of more than 20 centuries in 104 Test matches and four Ashes series wins.
AW: Suchorita Choudhury