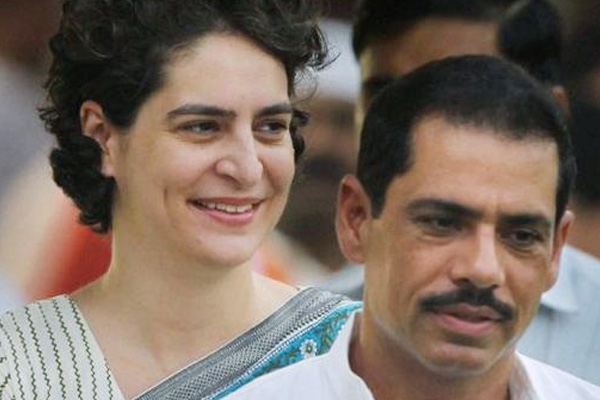 (Image source from: indianexpress.com)
Priyanka Gandhi Vadra recently appointed as congress party general secretary for eastern Uttar Pradesh takes charge at the Congress Headquarters today.
Before taking charge Priyanka Gandhi Vadra accompanied husband Robert Vadra to the Enforcement Department Office for latter's questioning.
Political Observers saying that this is a big signal sending out to the ruling party Bharatiya Janata Party.
Robert Vadra appeared before Enforcement Department (ED) in the Money laundering investigation case.
The money-laundering case relates to allegations in the purchase of a London-based property worth 1.9 million pounds, which is allegedly owned by Vadra.

Earlier, Robert Vadra has denied all these allegations in the past and termed them a political vendetta against him.
Last week Delhi court granted had granted him interim bail till feb 16 and asked him to join the probe by appearing before on February 6.
-Sai Kumar