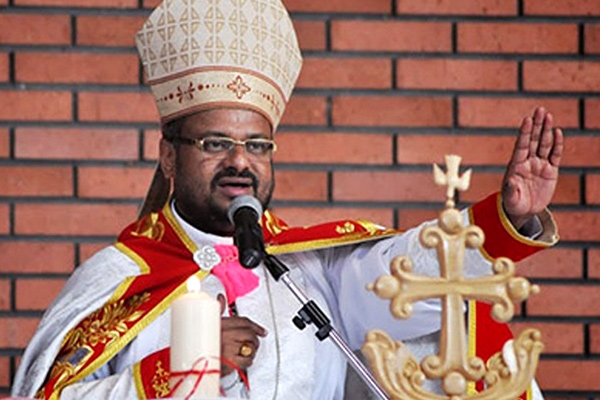 (Image source from: Live Law)
Bishop Franco Mulakkal who has been named in a sexual abuse case by a nun, on Tuesday moved the Kerala High Court seeking an anticipatory bail.
The bishop of the Roman Catholic Diocese in Jalandhar would be appearing before the police probe team on Wednesday.
The bail plea would be heard by Justice V. Raja Vijayaraghavan, later on Tuesday.
Franco has asked the court to see that he is not arrested until the anticipatory bail plea is finally disposed of. He said the complaint against him is false and a concocted one, meant to harass him.
A Kerala nun has accused Mulakkal of repeatedly sexually assaulting her between 2014 and 2016.
An FIR (First Information Report) was registered against the bishop and a 114-page detailed statement was taken from the nun and other inmates of the convent. Franco was as well questioned by the police in August at his Jalandhar office.
By Sowmya Sangam