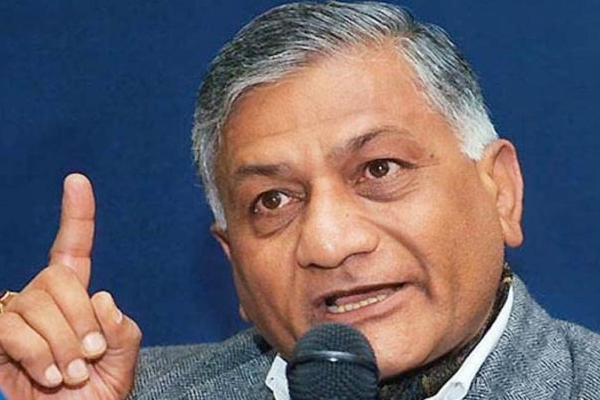 Union Minster of State for External Affairs V.K. Singh is all set to travel to Riyadh, Saudi Arabia today  to seek a solution to the  problems of thousands of laid-off Indians and make an "on-the-spot assessment of the ground situation" for a possible evacuation of them, officials said.
External Affairs Minister Sushma Swaraj said that, "If any Indian worker abroad is unemployed, he will not sleep hungry."
"The government takes full responsibility to feed them. If they get another job, that is fine, but if they want to return home, then I assure you we will bring them home," Ms. Swaraj said.
Swaraj said in a series of tweets, that, "Large number of Indians have lost their jobs in Saudi Arabia and Kuwait. The employers have not paid wages closed down their factories. As a result our brothers and sisters in Saudi Arabia and Kuwait are facing extreme hardship."
"While situation in Kuwait is manageable, matters are much worse in Saudi Arabia. We have asked the Indian Embassy in Riyadh to provide free ration to the unemployed Indian workers in Saudi Arabia," she added.
Also Read: India to evacuate10,000 jobless Indians in Saudi Arabia amid food crisis!
Nandini