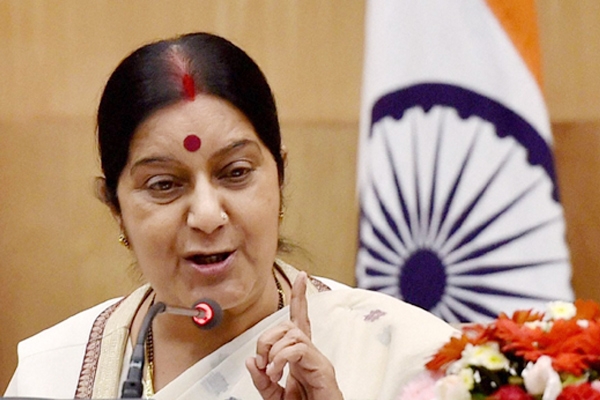 External affairs minister Sushma Swaraj said that, the government has taken the issue of food shortage faced by around 10,000 Indians rendered jobless in Saudi Arabia very seriously and she is personally monitoring the crisis.
Adding to this, the minister of state for external affairs VK Singh will visit Saudi Arabia to start the process, she said.
Sushma Swaraj said that, "I assure you that no Indian worker rendered unemployed in Saudi Arabia will go without food. I am monitoring the situation on hourly basis. I am satisfied to say this in the Parliament that ration (food packets) has been distributed to all the five camps for the next 10 days."
"But this is not a permanent solution to the problem. The companies have shut their factories and left. We can't leave our workers there. I contacted their foreign office and labour office. We have asked the foreign office to authorize us to bring them from Saudi Arabia," she added.
Sushma said while elaborating on the situation, that, "But their payments are also due. So, I have aked the labour office that each one of them will sign a contract. Before the company pays the government's (Saudi Arabia) dues, they should first pay these workers."
"Not even a single worker will stay hungry. Everyone will get food this is my assurance to the country through the Parliament," said Sushma Swaraj.
"Indian Consulate (Jeddah) and Indian community's food stuff distribution mission accomplished at 2:45am today morning. Kudos to all," the Indian Consulate in Jeddah tweeted.
All 5 camps, Shumaisi, Sisten/Macrona, Sojex, Highway, Taif taken care with supply of food materials. An effort of last four days succeeded well," it said.
Also Read: India to evacuate10,000 jobless Indians in Saudi Arabia amid food crisis!
Nandini