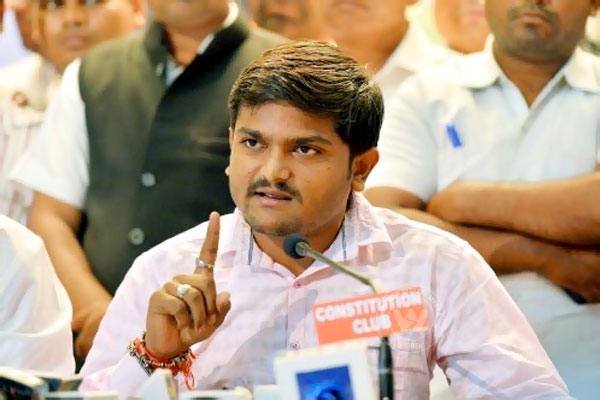 Sedition charge against Hardik Patel was upheld by the Gujarat High Court, which was slapped by Surat Police. However, the police was asked by the court to withdraw one charge that claimed Mr. Patel guilty of promoting enmity between communities.
The case of sedition was filed by the Surat police on the basis of purported video clip in which Hardik, which the quota agitation leader, is heard asking a distressed Patel youth to "kill 3-4 policemen, instead of killing yourself."
Hardik and his key aides were also slapped by the Ahmedabad Crime Branch with sedition. They were accused of trying to destabilize the State administration and collapse the government using violence.
The 22-year-old Patel community agitation leader striving for reservation was arrested and was booked on the charges of sedation by police on 19 October. The case was for allegedly exhorting youngsters from Patel community to kill police people instead of killing themselves.
Pronouncing the order, the judge observed that, "Advising a person to resort to violence and disturb peace in the society amounts to sedition. It's open for Patidars (Patels) to demand quota by peaceful means, but what's not permissible is any act that may jeopardise public tranquility."
-Sumana