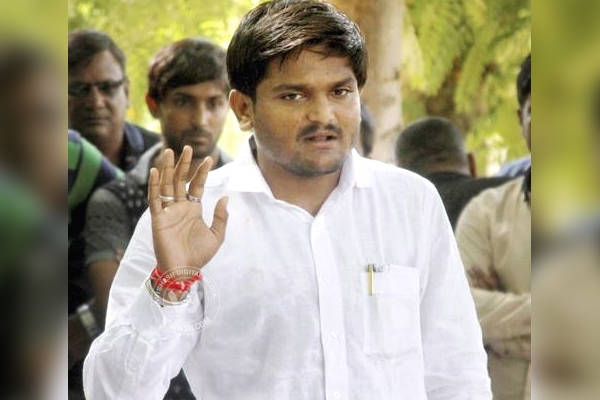 (Image source from: Hardik Patel detained for taking out Ekta Yatra without permission)
The 22-year-old Patel community leader, Hardik Patel was detained in Surat by Gujarat police for trying to take out 'Ekta Yatra' without necessary permission from the authorities. Along with the leader of Patel Anamat Andolan Samiti, over 30 others were detained.
 
Heavy police have been deployed by the authorities in the Patel-dominated areas of Diamond city Surat. Also, mobile internet was disrupted by the Gujarat police in the cities of Surat and Ahmedabad.
A notice of 24-hour suspension of the mobile based Internet services was issued by the Ahmedabad police commissioner Shivanand Jha. The suspension of internet was a bid to prevent spread of rumors in the social media platforms like Twitter, Facebook and Whastapp.
A senior police official from Surat was quoted by The Hindu as saying that, "We have detained and currently they are being interrogated by the police."
"we have appealed to the people of Surat to maintain," said the police official.
Meanwhile, appealing to the Patel community to maintain peace and law and order in Gujarat, Mr. Patel sent a message to his followers that read, "I sincerely appeal to the people to maintain peace."
When he was detained along with other members, the message was sent by Mr. Patel to his followers from the police headquarters.
-Sumana