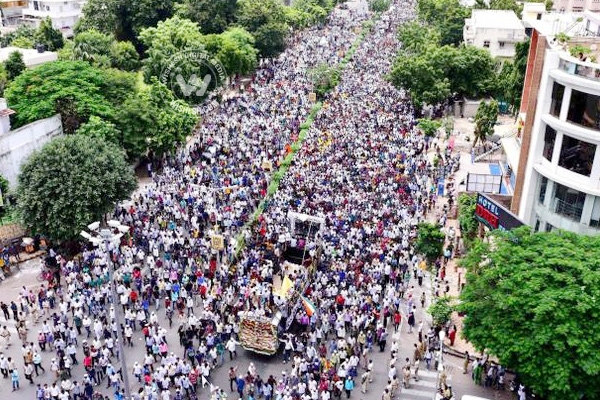 The Gujarat High Court has asked for a report from Ahmedabad Police Commissioner by Friday on the continuing violence, as the death toll is rising in Gujarat. The violence was triggered in many parts of Gujarat due to the brief detention of 22-year-old Patel community leader, Hardik Patel.
Acting on public interest litigation, the court ordered for the report. The litigation was filed after nine people died during the 'Gujarat bandh'. Schools and colleges are closed for the day, and mobile internet services remain suspended as the violent agitation for reservation is still continuing.
Also read: Patel community agitation turns violent in Ahmedabad
On Tuesday Mr. Patel called for a State bandh, when protesters torched 100 buses and vandalized property. Report reveals that police firing killed six people and two in the rioting. On Thursday, one succumbed to injuries.
On Thursday the Army staged flag marches in Ahmedabad and Surat. It was called on Wednesday to get the situation under control. Director General of Police P.C. Thakur said that around 113 companies of paramilitary forces were deployed in affected parts of the state for the maintenance of law and order. A total of 80 personals are in each company.
A railway official said due to the Gujarat violence, 12 trains have been cancelled and 19 partially cancelled.
-Sumana