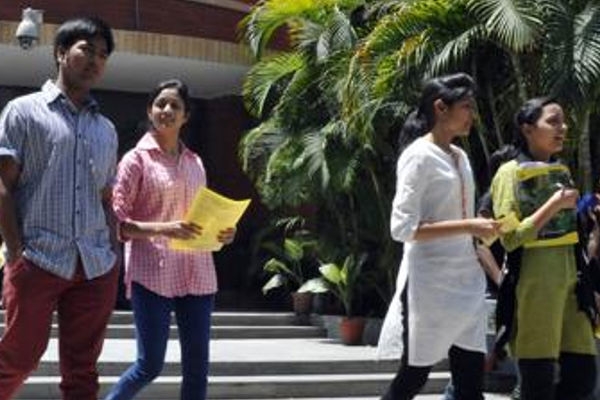 A person is eligible for an NRI quota in a deemed University, even if your great grandfather's great grand uncle was an NRI.This rule for NRI seats in deemed universities is flexible enough for the seats to get snapped up fast. But in private colleges the scenario is little different, as most of the seats under the NRI quota go abegging.
Private colleges have tighter norms to abide by, as per the state-appointed admissions regulatory body. The candidate's parent must be an NRI. Out of 200 seats in private medical colleges for Post Graduate degree, 150 are available in the last mop-up. That is the final closure round from seats available after students drop out in the second round.
Another 50 seats in the institutional quota remain vacant too.
The head of the Directorate of Medical Education and Research, Dr. Pravin Shingare said: "These seats will be available in the mop-up round,"
Deemed universities are governed by the admission regulatory body appointed by them, as per the rights awarded by the University Grants Commission.
"Things have still not settled down. When parents come to our campus, they start negotiating to pay a component of the fees in cash," said a college principal.
The colleges felt that the seats may fill up after the latest circular to reduce NEET eligibility.
A note from the health ministry said: It has been decided in consultation with the Medical Council of India (MCI) to reduce the percentile cut-offs for NEET-PG 2017 by 7.5, taking them to 42.5 for general candidates, 32.5 for reserved category candidates and 37.5 for PWD category."
Many seats were left vacant, with insufficient candidates having met the qualifying cut-off score. "As per clause 9, sub-clause III, of the Medical Council of India's Postgraduate Medical Education Regulations (PGMER) 2000, when sufficient candidates fail to secure minimum marks, the central government in consultation with MCI, may lower minimum marks, which will be applicable for that academic year only. Representations were received from some state governments that seats in some categories may remain vacant as there are insufficient candidates," added the ministry's note.
India to open 40 consulate officers for NRIs
AMandeep