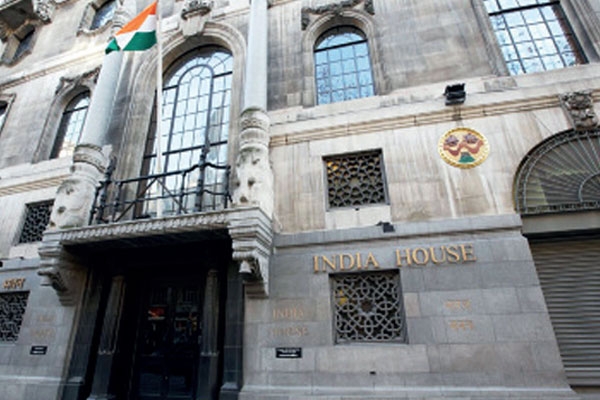 (Image source from: lutyenstrust.org.uk)
A protest against the Narendra Modi governments's "brutal crackdown" on universities and minority communities will be held in UK by a group of students under the banner of South Asians Against Fascism and the SOAS India society.

This protest is scheduled to be from 8am to 8pm being a day long sit-in protest in front of London's India House. This is to resist the Indian government's repressive moves. The demonstration also consists of poets, artists, and academics who will be engaged in teach-ins and performances.

The organizers of the event released a statement saying that," the working class is also going for a national strike on the same day against the anti-people, anti-workers policies of the government…students across India will boycott classes and come out to the streets…"

The strike is said to be a nationwide strike by the central trade unions with the slogan "Educate! Agitate! Organize!" which is a against the policies of the government.

The general secretary of AITUC Amarjeet Kaur said, the 10 central trade unions participating in the nationwide strike included AITUC, INTUC, CITU, AICCTU, CUCC, SEWA, LPF along with several sectoral independent federations.

The protest has been supported by the Congress leader Rahul Gandhi as he has tweeted showing his support.
The Modi-Shah Govt's anti people, anti labour policies have created catastrophic unemployment & are weakening our PSUs to justify their sale to Modi's crony capitalist friends.

Today, over 25 crore workers have called for #BharatBandh2020 in protest.

I salute them.

— Rahul Gandhi (@RahulGandhi) January 8, 2020

The protest has also gained support by several Left-leaning farmer's bodies and the expected people to join the all-India strike is over 25 crore.

By Shrithika Kushangi