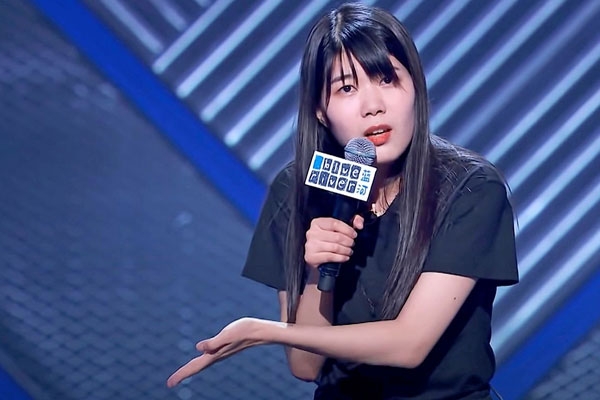 (Image source from: economist.com)
Yang Li from China is no stranger wen it comes to controversy. The 29 year old popular comedian is always bold with her comments and ever than ready to roast. She has risen to fame with her Chinese television show called Rock and Roast.
Every week, she appears on national television and addresses controversial gender issues which is quite uncommon and bold among Chinese stand up comedy.
Her bold comments have attracted a huge fan following for her throughout the country. However, her punch lines are not appreciated among everyone. She is now facing the biggest backlash of her career.
In an episode in December, she spoke about a male comedian which the public believed was testing men's limits. With that comment she criticized saying do men even have limits, saying it sarcastically.
However, her jokes have made it harder for feminism to prevail in China.
Groups defending men's rights have criticized her all over social media. They accused her of sexism, man hating, repeatedly insulting men and creating gender opposition. Her feminist movements have sparked a fresh wave of discussion in China related to having a fair feminist movement, cultural phenomenon and stand up comedy.
If you are wondering, China is not sensitive to jokes. In fact stand up comedians are very upfront with roasts and jokes. However, China draws the line with sensitive issues such as religion, gender and culture. Hence, Yang's jokes were seen as rude and disrespectful by some in China.
The reason Chinese stand up comedians are not very open with their jokes is because they fear political or commercial repercussions. Some of the male activist groups are protesting for the female stand up comedian to quit comedy. However, fellow Chinese stand up comedians have actually supported her saying her jokes do play a significance in today's world and that people are not comfortable with the truth. In simple terms, truth hurts.
But why has this issue become so big in China?
The deeper issue of this controversy is that this issue paves a difficult path for feminism in China. The comedian has never stated she is s feminist herself but supports many causes related to women empowerment. Her fans have termed her as a militant feminist for throwing unbreakable punchlines and demanding privileges.
However, the underlying problem here is that instead of supporting inequality, she has been constantly putting men down to empower women which is not how feminism works.
China has been backward in terms of progressing feminism. Women are not given the right opportunities to express themselves freely via protests and forums. Hence, when women speak freely, they are seen as powerful figures in the country.
By Meena Atmakuri