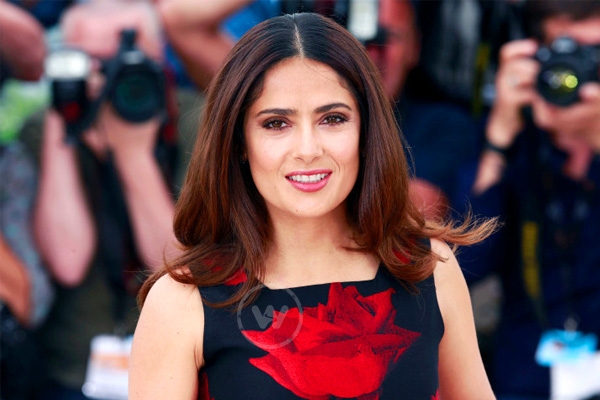 (Image source from: Salma Hayek Speaks on pay variation in Industry})
Hollywood actress, director and producer, Salma Hayek, has spoken about the conditions prevailing in the industry and she dared to say that women actors can get higher pay than male stars only in adult movies.
While speaking at a U.N. Women panel at the Cannes Film Festival this week, she said, "The only kind of film where women make more money than men is porno. It's not funny."
According to the Independent, she has exposed the status of woman actresses in Cine industry. "We can't stand as victims and say we need to make them aware of women. Because guess what? They don't care."
While coming across the potential and economic power, she said, "We have the power to show them we can save this film industry."
She reportedly revealed about the gender bias and belittle conditions for woman by mentioning her own experiences referring to false interpretations, ignorances, misunderstandings.
"I've had movies where the director really wanted me, but the dude didn't approve and I've got pipped out," she said, according to the Telegraph.
"In scripts, a lot of the time there is a part that's good, that then starts dumbing down. If you get on set and start to make it better, they don't like it."
At the same event, actress and musician, Parker Posey agreed with Hayek and added "We live in very masculine times, rather than a progressive era," the Guardian reported.
At the same panel Aishwarya Rai Bachchan and the producers of Cate Blanchett's new film Carol were present.
-Kannamsai