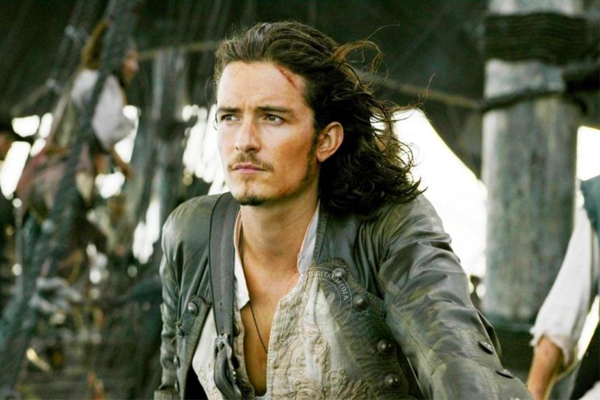 (Image source from: Orlando Bloom might return for Pirates of the Caribbean 5?})
Orland Bloom, who jumped ship on the "Pirates of the Caribbean" franchise in 2007, after starring in all the previous three installments of the same, is all set to return for the fifth installment of the new pirate flick titled "Pirates Of The Caribbean: Dead Men Tell No Tales," we hear.
Per reports, Bloom is in talks with the makers of the film to reprise his role of blacksmith-turned-pirate Will Turner once again.
"There have certainly been some discussions about it and I'm open to it," Bloom revealed.
If he rejoins the cast at all, it will because of Johnny Depp, who had inspired him to be a part of the "Pirates" crew in the first place way back in 2003.
The last time Orlando Bloom laced up his pirate booties, he was living his unfortunate destiny as the living captain of the Flying Dutchman — leaving his wife Elizabeth Swan alone to guard his disembodied heart for ten years at a stretch.
With debate orbing around the length of Will Turner's tenure aboard the Dutchman, and with no confirmation yet about the plot of "Dead Men Tell No Tales," it's anyone's guess what sort of swashbuckling Bloom would do in the new "Pirates" flick.
AW: Suchorita Choudhury