Bollywood actor Sanjay Dutt diagnosed with Stage 3 Lung Cancer, What happens in Stage 3?
August 12, 2020 18:33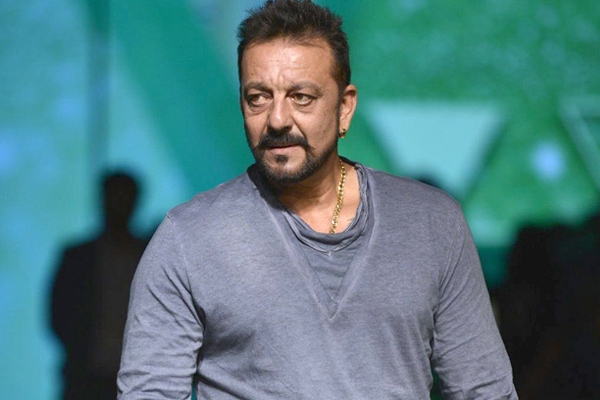 (Image source from: wefornews.com)
Diagnosed with stage 3 lung cancer, Sanjay Dutt will soon be flying to the US for treatment by taking break from films.
Yesterday, the veteran Bollywood actor Sanjay Dutt wrote a cryptic note on Instagram saying that he is taking a short break from work for some medical treatment.
Earlier in the weekend, he was admitted to Lilavati hospital after he complained of breathlessness and chest discomfort. However, he had tested negative for coronavirus and was discharged on Monday.
Eversince the actor was admitted in the hospital in Mumbai, his fans got worried about his health.
Shekhar Suman's son Adhyayan Suman took to Twitter on Tuesday to announce the sad news that Sanjay Dutt has been diagnosed with lung cancer which is in Stage 3.
Sanjay dutt had celebrated his birthday a few days ago on July 29 and had turned 61 this year.
The actor had recently unveiled the poster of his latest upcoming film Sadak 2 in which the actor will be starring opposite Alia Bhatt and Aditya Roy Kapoor.
Sanjay Dutt will also be seen in the second part of the super hit film KGF, the role of which he had unveiled recently on social media.
Sadak 2 is all set to release on digital streaming platform Disney + Hotstar on August 28, 2020.
However, Sanjay Dutt's wife Manyata Dutt urged people and fans of Sanjay Dutt to stop speculating about his health and instead pray for his speedy recovery.
She also mentioned in a letter to the media that life has always thrown challenges upon their family and they had the courage to face them everytime and this time too she hoped that they would win.
Reportedly, Sanjay Dutt will soon be leaving for the US for his cancer treatment.
What is Lung Cancer?
Lung cancer is among the leading causes of cancer deaths in both men and women. In cancer, the cells in a person grow uncontrolled and when this growth starts in lungs, it is called lung cancer.
This type of cancer can often spread to lymph nodes and other parts of the body. It is widely known that people who have the rigorous habit of smoking are prone to lung cancer.
When one smokes, it gradually damages the cells in the lungs' lining. Cigarettes have carcinogens which is why there's enough warning about the side effects of this poor lifestyle habit.
The body's natural defense mechanism tries to repair the damage caused to lungs but with prolonged exposure to smoke, the cells get increasingly damaged leading to cancer.
It is to be noted that there is a chance of lung cancer in people who have never smoked in their life too.
What is stage 3 lung cancer?
Stage 3 lung cancer can be split into 3 groups, stage IIIA, stage IIIB and stage IIIC.
Stage A is when the tumours are present only in the lungs.
Stage B is when the tumours are spread from lungs to even the lymph nodes.
Stage C is the most advanced stage where the cancer had spread to lymph nodes above the collar bone and also to the opposite side of the chest.
Symptoms of lung cancer include:
Consistent cough
Coughing up of blood.
Breathlessness
Chest pain
Unexplained weight loss
Pain in the bones
By Gayatri Yellayi