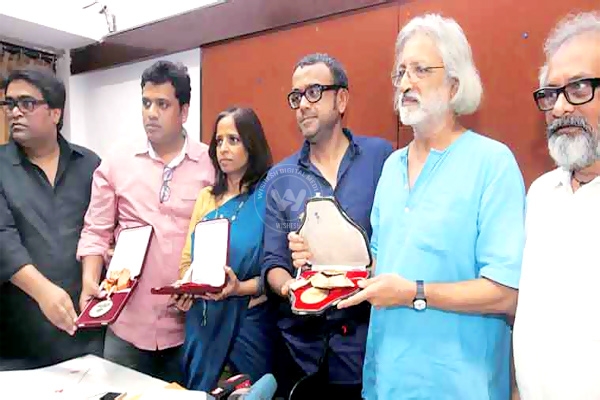 (Image source from: })
Students of Film and Television Institute or FTII of India get support from a group of filmmakers, who returned their national awards towards as a protest against the 'rising intolerance' in India.
Filmmakers who extended support to FTII by returning their awards include Dibakar Banerjee, Paresh Kamdar and eight others. It is known that FTII students have been protesting against the selection of Gajendra Chauhan as the institute's Chairman.
While talking to the reporters, Dibakar Banerjee said, "We could not think of any better idea than return our national awards because that's all we have."
This comes on the day when the 139-day-old stir of the FTII students was unilaterally called off, at the same time declaring that the protests will continue peacefully against the appointment of Chauhan. They have decided to call off strike to attend classes but said they will not engage in any talks with government officials.
Other film directors to return the awards are Anand Patwardhan, Harsh Kulkarni, Nishtha Jain, Hari Nair, Kirti Nakhwa, and Lipika Singh.
Also read: FTII Students Strike Gains International Prominence, Support
Anand Patwardhan said, "People have started returning awards, obviously there is something going on in country which some people can see and some can't."
Also protests were lodged by the filmmakers against killings of Pansare and Kalburgi, demanding the government to commit to protect the 'freedom of expression'.
-Sumana