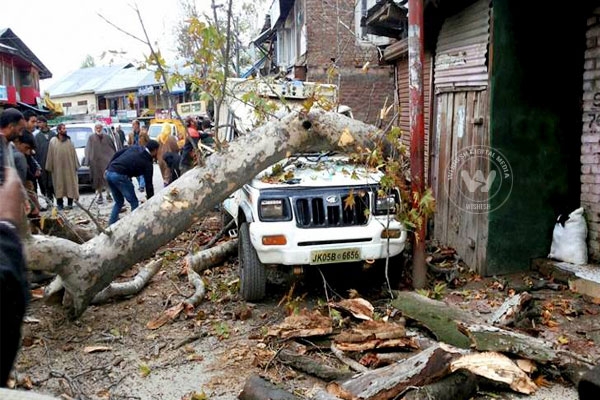 (Image source from: })
A strong earthquake with magnitude of 7.5 on the Richter scale jolted the Hindu Kush Mountains in Afghanistan, killing at least 215 people in Afghanistan and Pakistan. Shock waves were sent as far as Delhi, according to officials. Death toll is expected to increase as the communication was knocked down in the Hindu Kush Mountain range.
Adding to the disaster, minimum 12 girls were killed in stampede as they were fleeing out of the school building in the northeastern Afghan province of Takhar as the tremors were felt.
The Afghan National Disaster Management Agency provincial head Abdul Razaq Zinda said, "They fell under the feet of other students." He reported heavy damage in Takhar.
Also read: Earthquake jolts in Afghanistan, tremors felt in Pak and India
As shock waves were felt in New Delhi, Northern India, and northern Pakistan, hundreds of people ran out of buildings. However, no deaths were reported in India.
The 213 km deep quake is centred 254 km northeast of Kabul in Badakhshan province. Although the magnitude at 7.7 was initially measured by the U.S. Geological Survey, it was later revised to 7.5. A decade ago, quake in northern Pakistan with a magnitude of 7.6 killed nearly 75,000 people.
A total of 52 were reportedly dead in Afghanistan on Monday. Besides 12 schoolgirls in Takhar, seven were dead in the eastern province of Nangarhar, three in eastern Kunar province, two in Nuristan province in the northeast, and nine in Badakhshan. A total of 167 deaths were reported in Pakistan.
-Sumana