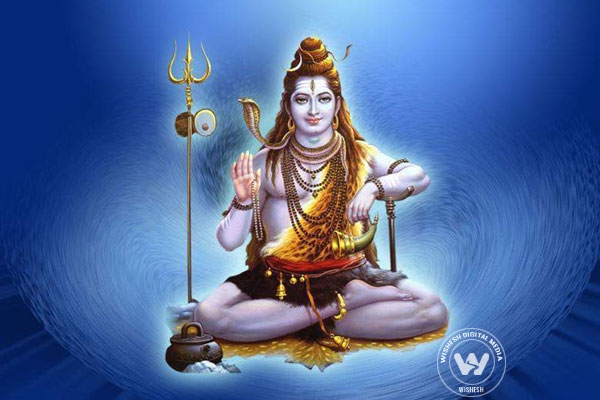 (Image source from: })
The festival of Maha shivarathri of 2015 falls on 17th February. Hindus all over celebrate Maha shivarathri with much pomp and gaiety. Believers get up early morning in the brahma muhurtham – which is around 4 – 4:30 AM and takes bath and visit the nearest Shiva temple. The whole day they fast by not consuming food prepared with rice and chant the holy name "Om Namo Namashvivaya". They stay awake in the night and go to the nearest Shiva temple in the early hours at the time when the temple is opened. The festival signifies the importance of penance and patience. Mostly girls fast on this day for getting a good husband and married women for the prosperity and long life of their husbands.
There are a number of popular legends related to the auspicious festival of Mahashivaratri. These legends of Shivaratri explain the popular custom of staying awake all night on Shivaratri while chanting the name of Lord Shiva. One such legend is as follows.
During the course of Samudhra Manthan (churning of ocean) by the gods and demons, haalaa-hala, a poison was spit by Vasuki the serpent which was used as the coir to turn the mountain "Manthara" in the process of churning. This terrified the Gods and demons as the poison was so toxic that it effects would have wiped out the entire creation. On the advice of Lord Vishnu, Gods approached Lord Shiva for help and protection as only he could swallow it without being affected. On the request of gods and out of compassion for living beings, Lord Shiva drank the poison. However, Parvati - Lord Shiva's consort pressed his neck so that the poison does not reach his stomach. Meanwhile Lord Vishnu closed his mouth so that the poison will not come out. Thus, it stayed in his throat neither going out nor going inside and Shiva remained unharmed. The poison was so potent that it changed the color of Lord Mahadeva's neck to blue. For this reason, Lord Shiva is also called Neelakantha (the blue-necked one) where 'Neela' means
blue and 'Kantha' means neck or throat.
As part of the therapy, saints advised gods to keep Lord Shiva awake during the night. Thus, Gods kept a vigil in contemplation of Lord Shiva. To amuse Shiva and to keep him awake, the gods took turn performing various dances and playing music. As the day broke out, Lord Shiva, pleased with their devotion blessed them all. Shivaratri is the celebration of this event by which Shiva saved the world. Since then, on this day and night, devotees fast, keep vigil, sing glories of Lord and meditate.

By Premji