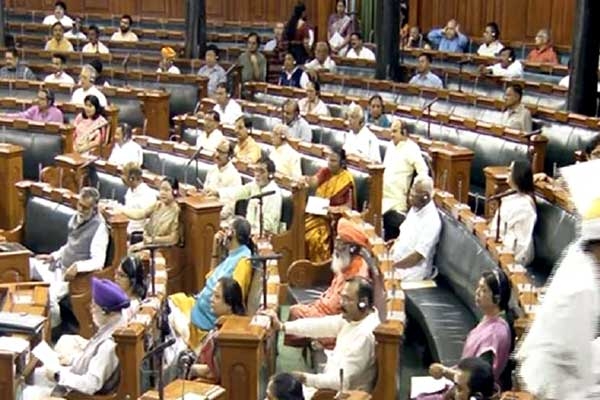 (Image source from: SANSADTV)
Manipur Violence is trembling the lower house and upper house. The NDA government led by Narendra Modi is in search of possible ways to clear the issue. On Wednesday, BRS and Congress party submitted a notice to move a no-confidence motion against the NDA government in the Lok Sabha over the Manipur issue.
BRS MP Nama Nageshwar Rao has submitted a no-confidence motion against the Union Council of Ministers. AIMIM Hyderabad MP Asaduddin Owaisi has supported the no-confidence motion moved by BRS MP. Manickam Tagore said that Congress deputy leader in Lok Sabha Sabha Gaurav Gogoi, MP from Assam will move the motion. The notice was submitted in the speaker's office on Wednesday at 09:20 AM. INDIA alliance is the new alliance formed by all 26 opposition parties. BRS is not part of it, yet passed the no-confidence motion, which will be supported by the INDIA alliance.
BRS MP Nama Nageswara Rao has also filed the No Confidence Motion against the Government. pic.twitter.com/TAdLp1fD2Q

— ANI (@ANI) July 26, 2023
In the number test, the no-confidence motion will not be moved, but opposition party leaders decided to move the no-confidence motion and show their voice against Manipur violence in the Parliament. Union Minister Amit Shah already said that he is ready for a debate on the Manipur issue in Parliament and he will reply to the opposition.