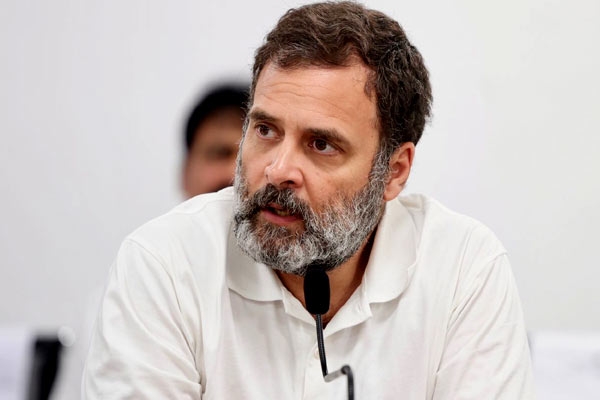 (Image source from: Twitter.com/INCIndia)
A mega opposition party meeting is going on at Patna, which is being hosted by Bihar Chief Minister Nitish Kumar. Ahead of the upcoming Lok Sabha polls, opposition parties are beaming up together to take a call on Bharathiya Janatha Party. Rahul Gandhi is pulling all parties in the country on one tie to defeat BJP under the leadership of Narendra Modi. Congress, AAP, NCP, TMC and others are part of the meeting. 15 opposition parties were gathered at the event. From Telugu states, TDP, YSRCP and BRS were not part of the meeting.
They are going to prepare a road map, taking a straight point, that is to defeat BJP in the upcoming 2024 elections. Congress president Mallikarjun Kharge, party leader Rahul Gandhi, TMC leader Mamatha Banerjee, AAP leader Arvind Kejriwal, Punjab's Bhagwant Mann from AAP, DMK leader MK Stalin, Jharkhand Hemant Soren from JMM, Akhilesh Yadav from Samajwadi Party, Uddhav Thackery from Shiv Sena and Sharad Pawar from NCP are the key leaders in the high-level opposition meeting.
Rahul Gandhi in his welcome speech said that Congress 'Bharat Jodo' ideology will work against BJP and RSS's 'Bharat Todo' ideology. On the flip side, BJP leaders Smriti Irani and Union Minister Amit Shah slammed Congress leader Rahul Gandhi. Smriti Irani said, Congress alone can't win on BJP, so they are calling for an all-party meeting. Besides Amit Shah said, "Rahul Gandhi has a habit of criticising everything and for opposition party leaders it is merely impossible to win on BJP."