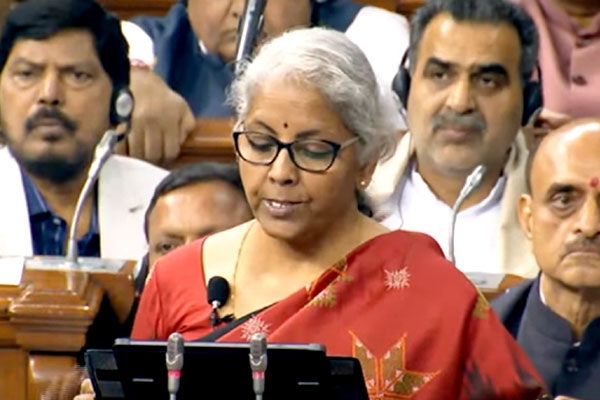 (Image source from: Twitter.com/airnewsalerts)
Union Finance Minister Nirmala Sitharaman introduced the Union Budget for 2023-24. The new Income Tax Slabs have been announced and the tax rebate limit has been increased to Rs 7 lakhs from Rs 5 lakhs. This would be a huge relief for the taxpayers across the country. The Finance Minister also announcedd that the average processing time for the income tax returns will be reduced from 93 days to 16 days. The Centre is also in plans to roll out the next generation common IT Returns Forms. The Indian government is also keen to strengthen the grieevance redressal mechanism very soon.
The Indian government also came out with a proposal to reduce the high surcharge rate to 25 percent from 37 percent in the new tax regime. The tax payer who earns Rs 15 lakhs will have to pay Rs 1.5 lakhs as tax and this was Rs 1.87 lakhs in the past. This is reduced by Rs 37000. For a person with an annual income of Rs 9 lakhs, the tax would be Rs 45000. For an annual income of Rs 3-6 lakhs, there would be 5 percent tax. For all those who are earning more than Rs 15 lakhs, the tax would be 30 percent. Nirmala Sitharaman also introduced a small one-time savings scheme 'Mahila Samman Saving Certificate' and it will be available for two years. There would be a fixed interest rate of 7.5 percent per annum.
Substantial relief is proposed under the new regime with new slabs and tax rates!

#AmritKaalBudget pic.twitter.com/RP8we5VXVP

— NSitharamanOffice (@nsitharamanoffc) February 1, 2023