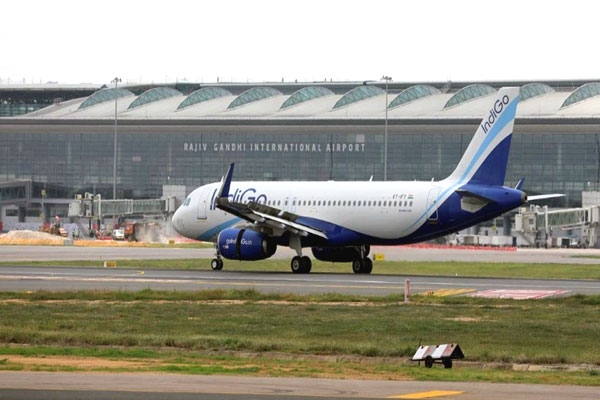 (Image source from: Thenewsminute.com)
The Rajiv Gandhi International Airport (RGIA)in Hyderabad has been named as the fourth most punctual airport in the world in the large category with an On-Time Percentage of 88.44. The data has been revealed by the aviation analytics firm Cirium and the on-time performance report has been recently published in November. Rajiv Gandhi International Airport made its debut in top five this month. Rajiv Gandhi International Airport landed in the fourth place across the globe beating all the Indian airports. As per the reports from the DGCA in India, more than 115 lakh passengers traveled across the domestic flights in India in November 2022. This came up by 20 percent when compared to last year.
Bengaluru's Kempegowda International Airport and Rajiv Gandhi International Airport in Hyderabad performed well globally. Delhi's Indira Gandhi Airport and Mumbai's Chhatrapati Shivaji Maharaj International Airport are nowhere near. Kempegowda Airport in Bengaluru is named at the 20th spot in the list of the most punctual airports of the globe with 79.4 percent On-Time performance. Oslo Airport is on the top of the list with 87.63 percent OTP and it replaced Haneda Airport in Tokyo, Japan. No airports from India could make it in the category of Medium and Small airports of the globe.