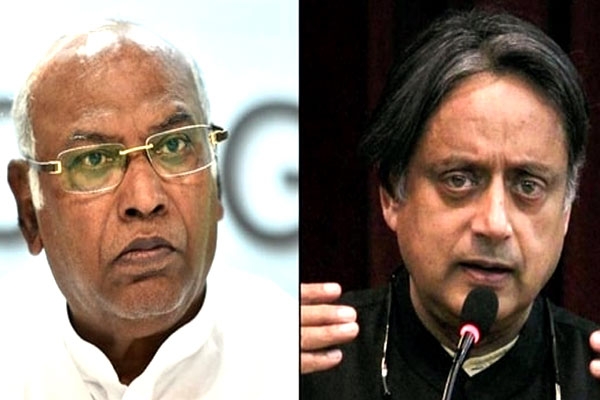 (Image source from: Hindustantimes.com)
The Congress party decided to head for elections to finalize and choose the new President of the party. Mallikarjun Kharge and Shashi Tharoor are the candidates finalized for the election. The deadline for filing the nomination ended today and the fight is expected to be between Mallikarjun Kharge and Shashi Tharoor. The election is scheduled to take place in October. Kharge is said to be the first choice for the senior Congress leaders, Shashi Tharoor sounded pretty confident on landing in the chair of the new Congress President. Tharoor held a special media conference after he filed his nomination. Mallikarjun Kharge filed his nomination in the party officer and Sashi Tharoor filed it in the office.
Ex-Madhya Pradesh Chief Minister Digvijay Singh and Ashok Gehlot, the Chief Minister of Rajasthan are in the race but they dropped out at a later date. Digvijay Singh met Mallikarjun Kharge in his residence this morning and he said that he would stand as a support for him instead of contesting in the elections. There were reports that Shashi Tharoor would walk out of the race but it did not happen. He said that he will not step down from the race. He soon landed into a controversy after filing the nomination because of his election manifesto. It featured a distorted map of the country that omitted the parts of Jammu and Kashmir along with Ladakh. He soon replaced it with the correct map of India. He apologized for the mistake.