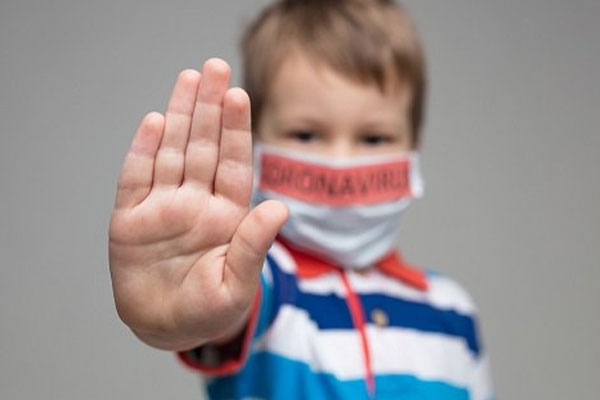 (Image source from: healio.com)
The ongoing coronavirus pandemic left scares across the globe. It is clear that the Covid-19 is here to stay. After we are done with the second wave of coronavirus, the experts warned of a possible third wave of coronavirus from October this year in India. There are strong words that the children will be the most impacted due to the third wave of the pandemic. Restricting children to home is the biggest challenge for any parent. For children, there is no virus for now and they would be contracted with coronavirus if their parents or other family members are infected with the deadly virus. Right from the parents, the children should follow several preventive measures at home to stay away from coronavirus. Some of the health experts say that there is no proper evidence that the children will be impacted due to the third wave f coronavirus.
Several children suffer from issues like asthma, obesity and heart-related problems. If there are symptoms like fever and cough, please do not ignore and visit a doctor. Please do not allow any visitors to your home during this pandemic time if you have children at home. Keep the children in rooms with proper ventilation. All the parents should take both doses of vaccination soon. Avoid attending functions and do not visit crowded places. Wash the vegetables and other household needs thoroughly before using. Try to exercise at home.
Feed your children with a healthy and nutritious, balanced diet. The children can be given a yearly flu shot as per the Indian Academy of Pediatrics. Please visit a doctor before taking the shot. Keep a track of the habits of the children and you should be extra cautious in case of any pre-existing medical conditions of your child. Ask them to practice deep breathing exercises to build up a strong respiratory system. Keep them away from cold carbonated drinks, cold water and ice-creams. Foods like turmeric, garlic and ginger should be used to boost up their immunity. Prefer home-cooked food instead of ordering food from outside. Add milk and fresh fruits to their diet. Add protein-filled food such as meat, fish, eggs, chicken, curd and others. Engage them in physical activities like yoga and running for at least ten minutes on a regular basis.
By Siva Kumar