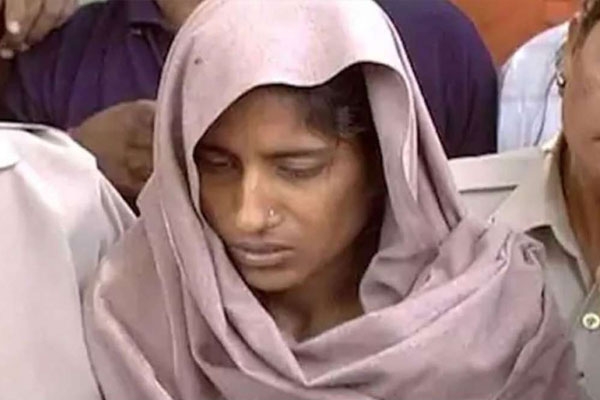 (Image source from: dnaindia.com)
Thirty eight year old Shabnam Ali was convicted for killing seven members of her family, including her mother, father, two brothers, sister-in-law, her cousin, and her 10 month old nephew. She killed the family by spiking their drinks with sedatives and then slitting their throats.
This crime was however, committed in April 2008. So why is everyone talking about it now? Shabnam has gotten her hearing and is receiving a death penalty for her crimes post Indian Independence day.
What was the intention of the crime?
Shabnam is from Bawankheri, a village which is around 20KM away from Amroha in Moradabad in Uttar Pradesh. She is a double MA major is English and Geography. She worked as a school teacher and taught in the village school. She was also a well adored and loved teacher among her students at school. Even everyone within and outside her family considered her a demure and obedient girl. No body ever believed she was capable of murdering her own family.
However, there was one aspect about her that was not know to many. On April 14 midnight, which is technically April 15, Shabnam drugged her entire family with powerful sedatives and slit the seven family member's throats.
The real reason Shabnam killed her family is because of her relationship with Saleem. She was in a relationship with him for her family did not accept their relationship as they both came from different socio -economic backgrounds and caste.
Shabnam's family were well-to-do landlords while Saleem was a standard 6 dropout and worked as a daily wager.
Although there was tension in Shabnam's house regarding the relationship, those know knew her and her family never expected this outcome.
Shabnam was 7 weeks pregnant with Saleem's child when she murdered her family. Saleem was the co-conspirator of the crime.
The couple have both been sentenced to death. After their President and High Court Appeal, they will be sentenced to death post independence day 2021. Shabnam is not exhausting all her judicial remedies and is still seeking for help. Mathura jail, where Shabnam is currently at, is the only one in the country where women can be hanged to death.
The preparations for her death trial are already in store. There have been multiple women in Mathura who have committed serious crimes and are on penalty, but Shabnam is the first one to face the penalty.
So what happened to Shabnam's child?
Shabnam's friends, a Bulandshahr based couple, journalist Usman Saifi and his wife Vandana have adopted the child. Usman was Shabnam's junior in college. She would help with his education and even gave him some money when he had financial crisis during his time at University. He stated that taking care of her is a way of repaying Shabnam. The couple was shocked to see Shabnam comit murders.
However, Usman and Vandana are only foster parents to the child and cannot adopt him legally as the Islam religion does not permit adoption.
By Meena Atmakuri